SAP Learning Hub, solution edition for IoT & Digital Supply Chain-FREE bund...
Description
1. SAP Learning Hub Provides 24x7 access to online learning content, interactive SAP Learning Rooms, and live SAP training systems (optional) in a public or private cloud environment.
Solution editions of SAP® Learning Hub are one of the fastest routes to solution specific success. Designed to accelerate onboarding, adoption, and ongoing proficiency among all roles involved in implementation and deployment, this comprehensive online platform offers enterprise-wide access to tailored digital learning resources within eight SAP solution areas. Focusing on highly applicable content and services not only reduces per-learner cost and time to value, but it also maximizes your return on education investment.
2. CPIM Learning System, CPIM Part 1 developed by APICS, this streamlined program reflects the new CPIM Part 1 exam structure and the current CPIM Exam Content Manual (ECM). Your day is full of critical decisions, so we made this one easy with a customized study plan to identify and focus on topics that need review.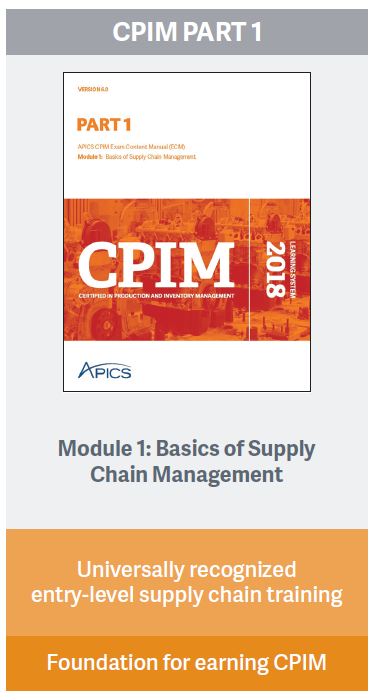 CPIM Part 1 – Start your path toward CPIM certification. Prepare for the CPIM Part 1 exam with almost 600 pages of reading the material and over 500 online practice questions.
We offer the limited time offer for a special bundle with one price for doubled benefits.
authorized by IVC - SAP Training partner
Organiser of SAP Learning Hub, solution edition for IoT & Digital Supply Chain-FREE bundle with APICS CPIM Part 1