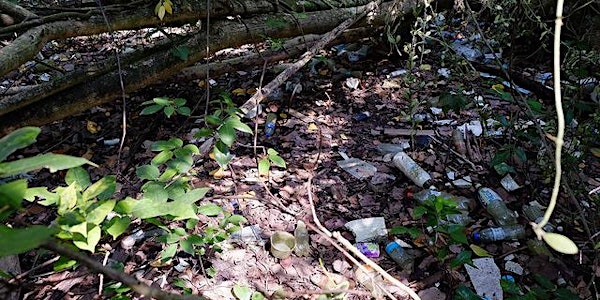 Sat 9th June 2018: Sungei Mandai Kechil mangrove cleanup
Location
Sungei Mandai Kechil mangrove
9 Kampong Mandai Kechil
739586
Singapore
Description
Dear Friends,
Sungei Mandai Kechil mangrove is an important but unprotected mangrove forest in Singapore. Part of the Mandai Mangrove and Mudflat (MMM) system, it is a 15.4 hectare patch of mangrove swamp in the northwest of Singapore. Read about the community's interest in MMM from the 2013 workshop here.
On Sat 9 June 2018, with permission from SLA/PCG, ICCS will be conducting a year-round coastal cleanup in the back mangrove there.
We are calling out to experienced, hardy and dedicated coastal cleanups volunteers to join us on this mission!
This site is difficult to work in: we have to be very careful where we step to prevent impact, and a lot of trash is trapped in the thorny and dense vegetation of the back mangrove. There may be snakes, hornets, metal and glass pieces on the ground. We have to be well protected, very patient and tenacious!
Read the Advice to Participants here.
Previous cleanups at Sungei Mandai Kecil were only conducted in 1997, 2014 and 2016 and there is still a large amounts of trash in the mangrove. We will work sensitively in small teams to protect the mud, seedlings and roots. We will work as a team to help in the safety discussion, site examination, securing the site and coordiating trash transfer.
Without appropriate footwear, you will not be allowed on site. And you must be familiar with the Advice to Participants.
Details:

Date: Saturday 9th June 2018: 12.00pm – 3.00pm

Meeting Point: The gate at the former Sungei Mandai Kecil road, off Woodlands Road.
Getting there
Note that Woodlands Road in the direction of the causeway may be locked in a traffic-jam

By bus: from Kranji MRT station, take buses 160, 170, 178 from Woodlands towards Kranji and alight opposite Chartered Semi-C Building (Bus stop ID: 46051).

Driving: There is NO PARKING SPACE so drivers please park at Woodlands Town Centre and walk 15 minutes to the meeting point.
Packing list
1.5 litres of drinking water (minimum)

Wear hard-soled, high-cut booties.

Light pants and a light long sleeves top (arm coolers) will protect you from insect bites and scratches from vegetation.

Insect repellent

A cap and sunblock

Raincoat/poncho

Towel, to wipe clean

Additional water, to clean up with

A change of clothes – you will get muddy

Waterproof your belongings

Pack minimally
Thank you for your dedication to battle marine trash!
The MMM team of International Coastal Cleanup Singapore with thanks to SLA, SPF and NEA DPC.