Description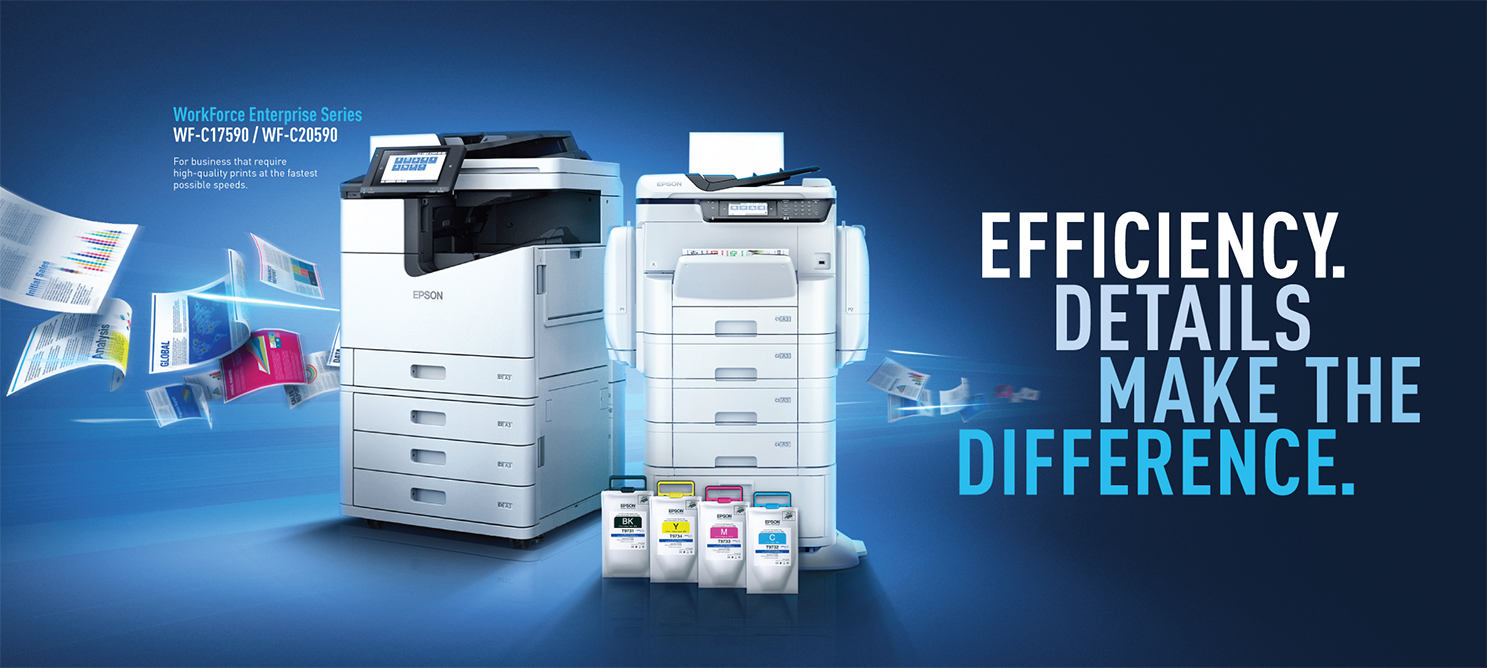 Save more with Epson Business Inkjet Printers
Do you know that operating cost associated with printing is the third highest operating cost after rent and payroll? With this in mind, Epson invests significantly in inkjet research and development, and we believe that paying attention to details has the potential to revolutionise industries and help customers achieve business transformation.
PrecisonCore - the breakthrough technology built into our next-generation business inkjet printers help businesses respond more efficiently to the needs of large workgroup, delivering collaboration functions, optimum up-time and industry leading print speeds at lower costs to your business and environment.
Cost Efficiency that's good for the bottom-line and the environment: The unique printhead technology provides cost and substainability advantages of up to 75% lower power consumption than colour lasers in the market and non-emission of dust hazardous to health.
Quality without compromise: PrecisionCore linehead with Nozzle Verification Technology delivers consistently high-quality prints at ultra high speed.
Productivity at breakthrough speed: Printing speed up to 100ipm* in both simplex and duplex print.
Meet the demands of office printing and propel your business into the future with Epson, as we cordially invite you to join us at Print Pack + Sign 2018.
Hesitate no more and make the switch to Epson Business Inkjet printers at Print Pack + Sign 2018 to receive $120 Capitaland vouchers with every purchase of Epson WF-C869R Replaceable Ink Pack system business inkjet printer!
Visit Epson @ EIS Business System (Booth CG38) between 18th - 20th July 2018 to receive exclusive Epson-Mercedes AMG Petronas premiums*!