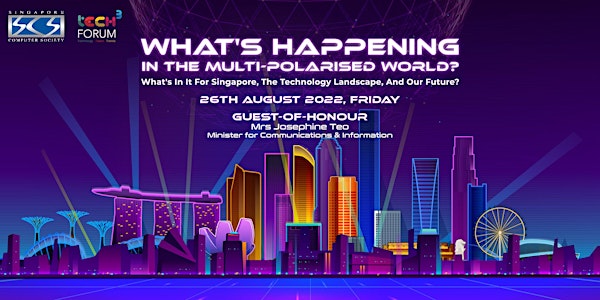 SCS Tech³ Forum 2022 (Virtual)
This highly sought-after forum, held annually, features luminary speakers and examines hot topics revolving technology, talents and trends.
About this event
The global systemic transition has been accelerated in light of recent events. While plenty still remains in flux, the building blocks of this multipolar world are already in place and sets to change the way the world conducts international business. Is Singapore potentially able to capitalize global integration, creates distinct framework for opportunity and remain as a hub for global organizations and talents?
Morning Plenary: 9am - 12pm (Virtual)