Sea of Imagination – Early Maps of Southeast Asia | A Librarian's World
Sea of Imagination – Monsters and Embellishments on Early European Maps of Southeast Asia
About this event
This is a hybrid event. The session will be streamed live via Zoom from Level 5, Possibility Room, National Library Building.
-----
Colourful and decorative, early European maps of Southeast Asia often featured fantastical and distorted images of flora, fauna and people, presumably native to the region. Join Mages as she examines some of these captivating illustrations and, at times, monstrous looking figures found on early maps in the National Library's collection.
About the Speaker
Makeswary Periasamy is a Senior Librarian at the National Library. As part of the Rare Collections team, she oversees collection development. She also manages the library's Maps Collection and is the co-author of "Visualising Space: Maps of Singapore and the Region" (2015).
About A Librarian's World
Ever wondered what librarians do? In this series of monthly talks, find out what makes our librarians tick as they share highlights of their work from the collections of the National Library.
About the Exhibition
Showcasing rare historical maps, "Mapping the World: Perspectives from Asian Cartography" brings together different mapping traditions and worldviews, political and cultural spheres of influence, and the exchange of cartographic knowledge between civilisations across the world. Register for all related programmes via https://www.eventbrite.sg/cc/mapping-the-world-20359
This exhibition is held in partnership with the Embassy of France in Singapore, in association with vOilah! France Singapore Festival and supported by Temasek Holdings and Tikehau Capital.
Subscribe to eNewsletter
Do you like this programme? Sign up for our eNewsletter to be the first to learn about our other upcoming programmes: https://go.gov.sg/nlb-subscribe-to-enewsletter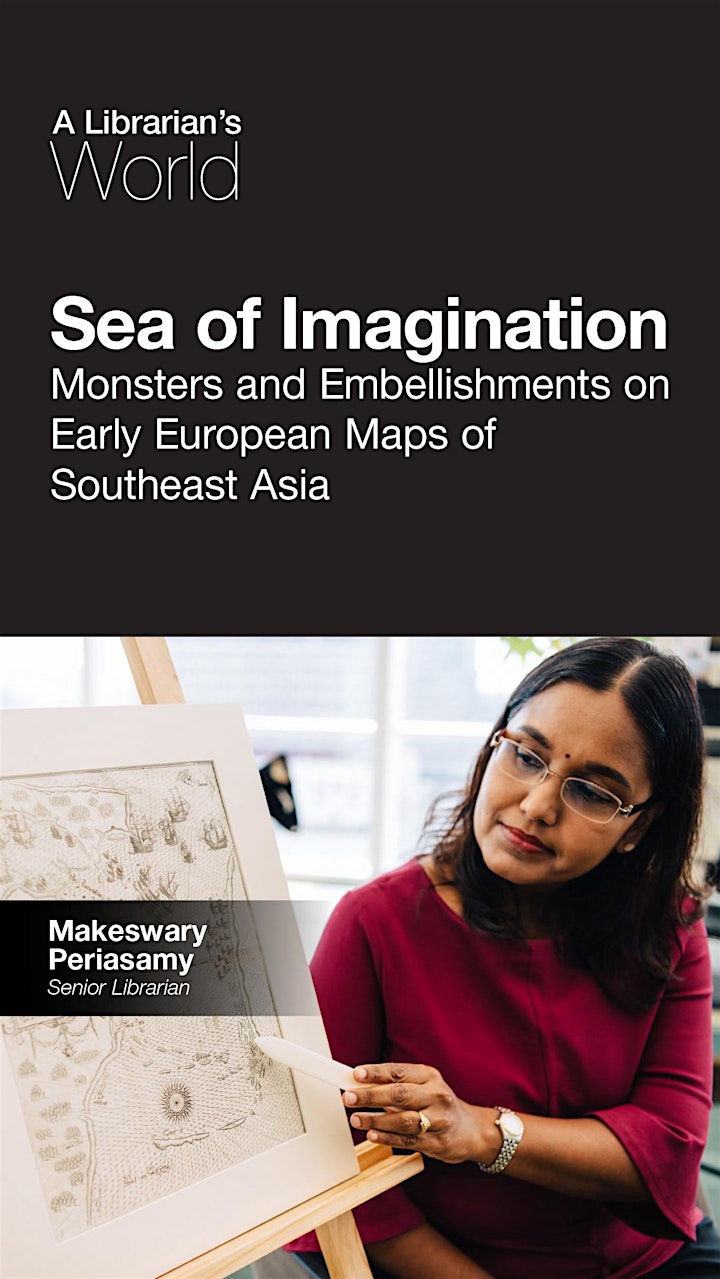 Organizer of Sea of Imagination – Early Maps of Southeast Asia | A Librarian's World
The National Library Board (NLB) manages a network of 27 public libraries, the National Library and the National Archives of Singapore. NLB promotes reading, learning and information literacy by providing a trusted, accessible and globally-connected library and information service through the National Library and a comprehensive network of Public Libraries.