Description
Hey friends,
I am launching my 6th Book and this is a special event!
If you have been invited, please get a special code to join me at this event.
I want to give every attendee a book, personally autographed by myself.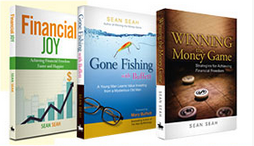 I will also be sharing
1. The current economic situation in layman's term so all of us understand what is happening in the world today.
2. The formula I learnt from the Buffett family that allowed myself, someone who didnt know how to invest, created a million dollar networth before 30 years old.
3. How you can start building your portfolio as well.
7pm: Registeration, Networking, Book Signing!
7.30pm: Current Economic
8.30pm: Buffett Formula
9pm: How to build your portfolio today!
Cheers
Sean