Description
Enjoy the pairing of the seasonal sake with seasonal foods! Let's cherish the transition of seasons!!
SAKEMARU is one and only subscription service dedicated to sake in Singapore. An honarary sake sommelier selects fine breweries not available in Singapore and offer only seasonal limited sake each month from different breweries in Japan. Moreover, some of sake are only produced only for SAKEMARU, so that members are able to enjoy sake not for sale even in Japan.
Now, it's the season of the early summer sake, which has fruity and refreshing characteristic. The sake of this season is still unpasteurized, so it's very vibrant. As same as wine, the taste of sake gets rounded, mild and mellow by being aged. Each of them has the totally different characteristic.
We SAKEMARU only offer those seasonally limited labels for our customers. Why don't you try and get to know the difference. In this meetup, you can enjoy 3 different kinds of sake, which are all limited edition for this season, which includes 1 special label we don't even offer to the members.
On top of that, you can enjoy 3 finger foods for pairing by the sake master of Donpachi. Foods like veges and fishes have also the seasonality. The greatest joy of life for gurmet people is to appreciate and feel the transition of seasons with having the seasonal things.
Let's cherish the transition of seasons together with this pairing!!
This is also the great opportunity for the people interested in SAKEMARU and sake beginners. Sake sommelier of SAKEMARU will teach the basics of sake and the service of sake.
After this meetup, please enjoy Donpachi's awesome sake selection and fine dishes!!
What's happening at the last meetup??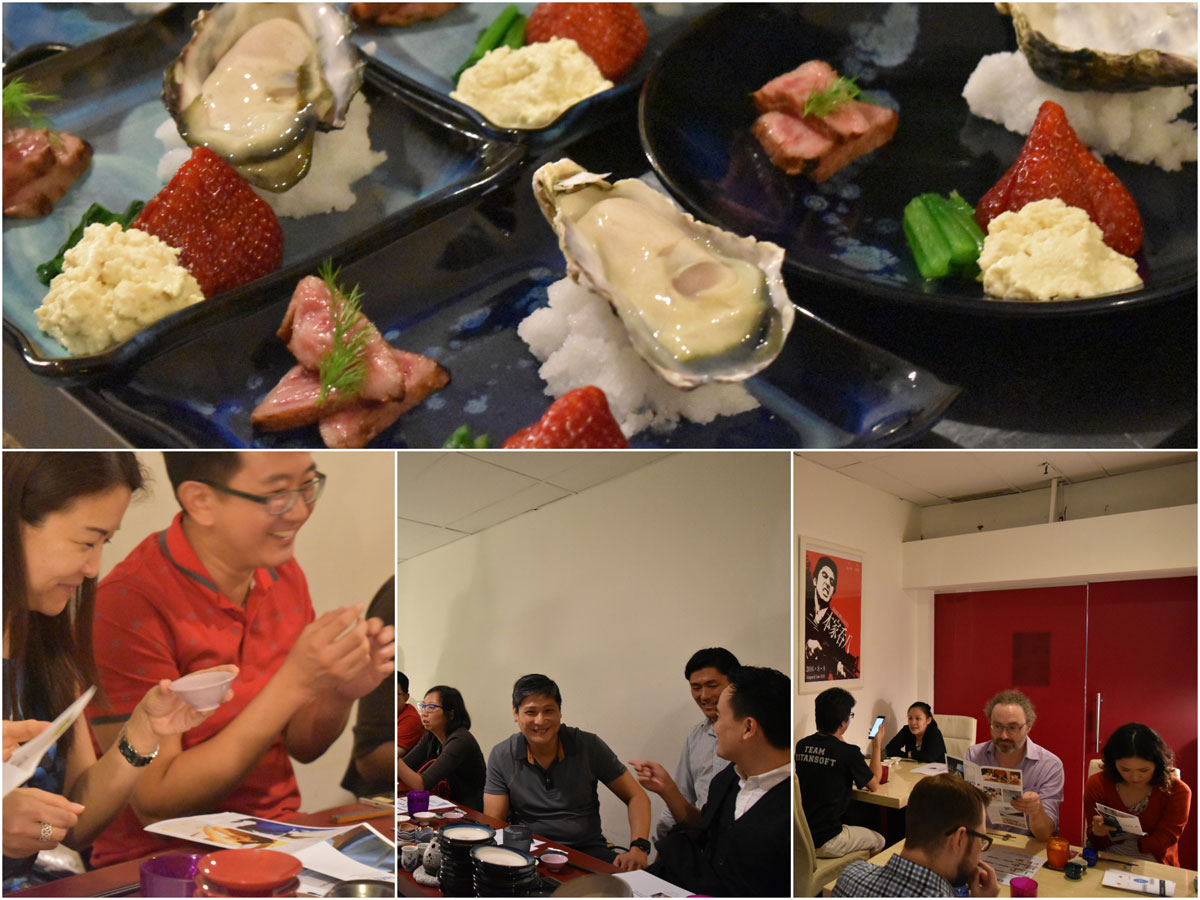 ---
Event Detail

Date:
23 May 7-8pm
Ticket:
$38(Net)- Advance
$40(Net)- Door
Capacity:
15 PAX
Offer:
3 different types of sake
3 finger foods by Donpachi
Lecture of Sake Basics
Guidance of SAKEMARU's service
Location:
Donpachi(5 Koek Road #B1-23 Cuppage Plaza)
Donpachi

Donpachi is the hidden sake bar whose sign is the red door with no marks. Well-experienced sake master offers you the finest selection of sake. Their specialty is hot sake and delicious small dishes for sake pairing. He offers you sake at the perfect temperature.