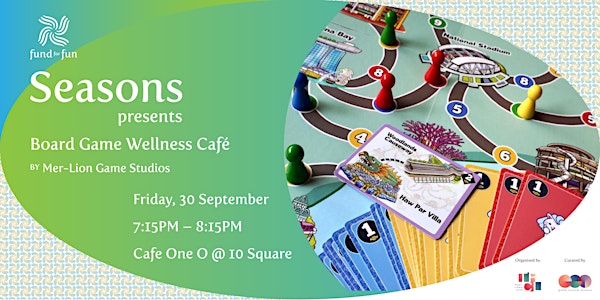 SEASONS – Board Game Wellness Cafe
Calling all parents! Bring your child along for a special Friday night out before September ends.
When and where
Location
10 Square 181 Orchard Rd Orchard Central #10-01 Singapore, Singapore 238896 Singapore
About this event
Seize this opportunity to enjoy some wholesome grub in our cosy café tucked away from the hustle of the city while bonding with your child over a locally designed board game. Created for kids aged 10-12 years old, this newly released board game featuring Singapore's iconic landmarks, promises to provide kids with the perfect platform for self-discovery, to improve their simple arithmetic, decision making, and strategic thinking skills - all while having whale of a time. Take family game night to the next level this 30 Sept!
This workshop is part of SEASONS – new series of free quarterly programmes that aim to promote a healthy and wholesome state of mind. SEASONS is supported by Fund for Fun, a new initiative by TRCL which aims to provide free mental wellness programmes through arts and creative activities. The fund stems from a conviction to address the more pressing mental health issues which have arisen as a result of the pandemic, focusing especially on the toll it has taken on the mental wellness of youth in Singapore.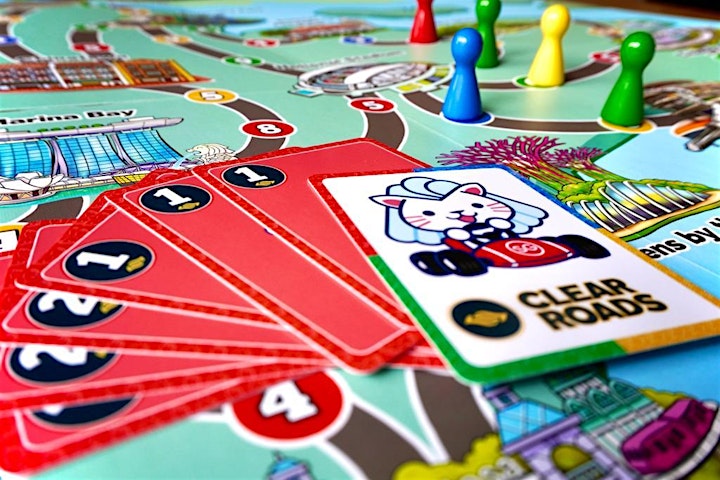 About the founders of Let's Go:
The founders of Let's Go Singapore Edition used to be two young boys who grew up on staple of game books, imaginative play, and tabletop games for which they learned and honed many soft skills that are still very relevant in their adult lives. In the current generation, children are often glued to mobile devices that don't offer the same kind of growth and character development.
Due to the pandemic, the two boys - now fathers - made a conscious effort to play these games with their respective children. This led them to develop games and programmes for children, to help them discover and develop in themselves, traits such as empathy, resilience, integrity, responsibility, respect, while acquiring life skills at the same time.
Let's Go is the first of their series of children gaming products developed by Mer-Lion Game Studios which serves as one of many gaming tools for the games workshop programme developed by The Alpha Mind.