SECRETS for INTROVERTS to be successful in Network Marketing Business NEW!
Description
Attention all Introverts Looking for A Business!
Are you Curious about The secret to success in Network Marketing Business?
✔️ Did you realise that starting a (Non-Network Marketing) business you will need a Lot of Money, Lots of Time, Lots of Experiences, Lots of Learning, Lots of Mentoring Guidances & Lots of Self Growth needed BUT... you realised that you don't have any?
✔️ Have you ever wonder why people in life failed in all kind of business and yet they think it's the business that's not working but didn't realise it's their problem, to begin with?
Well, let's share with you some Secret...
1) Would you ask your parents for business/Network Marketing business advice where they never do business before or would you ask an expert for advice who did the business many years & are successful in that area?
2) If 24 hours is all you had and running a business could take up almost 16 hours a day, what if you could have 2000 hours in a day?
3)Does Creating "Curiosity" create more awareness & interests or Sharing directly could get rejected? Which one works better?
A Simple step by step guide:
1) Search, Copy & Paste sound complicated for you?
2) A technique to create "Curiosity" through SOCIAL MEDIA to generate interests for business.
Well to find out how it works for
the business + (unlimited) Training + (Unlimited) Mentoring
Attend this 2 HOURS Online Event to learn how to leverage on the business platform + (Unlimited) Training + (Unlimited) Mentoring on SOCIAL MEDIA to prospect and grow your network marketing Business!


Know-How A Really SHY & INTROVERTED People Can Crush It In Network Marketing




The Speaker:
Winston was once a shy & Introvert school dropout without a diploma or a degree, and yet in his early 20's he manages to seal a multi-million dollar deal with supplying steel materials to the building of Malaysia Petronas Twin Tower.
Since then, he grew more in confident and went on to become a property agent, generating a 1 million sales revenues as a rookies agent in his 1st month. With his creative marketing approach through his digital marketing skills, he went on to transact 100 million in properties in Singapore in his first year.
Realising that the power of the internet and social media, he started from scratch, he built an 80 million USD Online Network Marketing ECommerce business in over 60 countries and since then he has helped many to succeed in the process. Now he has 300 million in sales revenue throughout the 5 years in the business.
Key focus to look into:
-Previous business experiences of the speaker and why he is now one of the experts in this industry.
-Sourcing for the right partnership & products for the business
-What Business platform that drives his business to 60+ countries more than Amazon, Alibaba & eBay are in altogether.
-What training will be imparted for lifetime access + Mentoring for the business
** FREE ebook will be given to attendees on
"How Can You Close A Deal Every Single Time?"
Worth $29.90 USD!!!**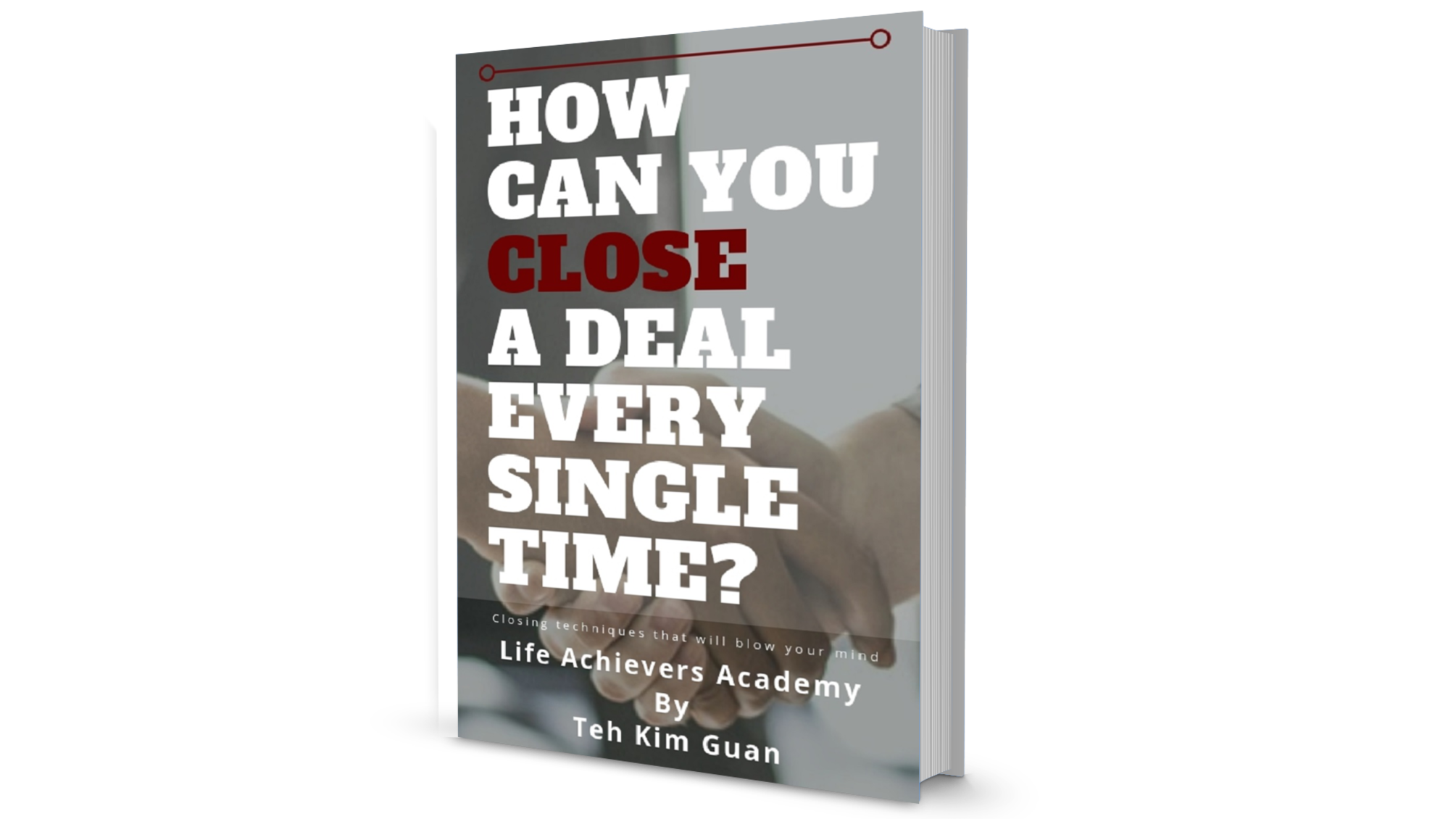 This is the first in Singapore that helps Introverts to start their own network marketing business & grow their business using the latest online strategies without having to face rejections from friends & family, Non-Introverts are welcome as well!

Limited registration available, so RSVP early!
Do Download Whatsapp as details & communication will be given to you through Whatsapp.
If You Do Not Receive Any Confirmation One Day Before The Event Please Contact The
Organising person in charge.
RSVP early, slots are limited!
#futureofbusiness #onlinebusiness #online #ecommerce #ecommercebusiness #parttimeincome #Affiliatemarketing
#global #globalbusiness #entrepreneur #homepreneur #socialmedia #financialfreedom #additionalincome #extraincome #job #trend #active #recurring #networkmarketing #networkmarketingbusiness #networking