About this Event
Cyber Attacks Up More Than 100 Times Since COVID-19!
With COVID-19 where hackers are more home based, the recession creating higher incentive for crime combined with the increased rate of digitization, we are in the perfect cyber security storm!
From New Zealand to Singapore, the attack has been relentless and severe! The NZ stock exchange recently suffered two consecutive days of cyber attack, severely affecting critical infrastructure in New Zealand.
In Singapore, the city-state remains a hotbed for cyber attacks, with over 11 million attacks launched from servers hosted here in 2019 alone! As many as 96% of organizations have had at least one breach in the past 12 months due to external cyber attacks, with 83% among those reporting damage to their reputation.
Don't be in the news headlines for the wrong reason! As cyber attacks continue to rise at an alarming rate, putting in place comprehensive cyber security response backed by next generation solutions and automated process will allow your business the means to prevent and defend against these disruptive attacks!
With the average cost of a cyber security attack for organisations in Singapore at approximately S$1.7 million per breach, investing in a proven security platform that is data-centric and cloud-smart is critical!
Join Imperium Solutions and Netskope in our upcoming Webinar to share with you how to secure your cloud data and applications to provide not just great digital experience but also the peace of mind you deserve.
Key Speakers

Nicholas is currently a Regional Director at Netskope and is based out of Singapore, supporting Sales activities in Southeast Asia, Greater China Region. Prior to Netskope, he was a regional director for Digital Guardian and during the early start of his career, he was a security engineer. With 18 years of experience in technical and sales, Nicholas can articulate good strategy and knowledge of security to customers.

Kam Weng is currently a senior sales engineer at Netskope and is based out of Singapore, supporting pre-sales activities in Southeast Asia, Hong Kong/Macau and Taiwan. Prior to Netskope, he was a regional pre-sales consultant for Digital Guardian and has worked in Tenable Network Security and Enterasys/Extreme Networks where he managed the wired, wireless and security solutions portfolio. With more than 20 years of IT networking and info-security experience, he is passionate about building connections with people and solving tech-related challenges.
Soe Moe is a Cyber Security Presales Engineer in Imperium Solutions.
He is a passionate engineer who is involved in solutions architecture, project deployment, product support and incident investigations.
In his cyber security journey, he has crossed paths and worked with many top of the line cyber security solutions in, EDR, DLP, ATP, Email Gateways and Vulnerability Assessments.

Experienced and Dynamic Deputy Chief Executive Officer with over 30 IT and Business Awards credited to his career. He is a Futurist, Keynote Speaker, Podcaster and an Author on top of his executive responsibilities. Speaking together with his work as a coach enables him to bring joy, success, and happiness to people both in their inner and outer worlds! Our company's mission is to help corporate employees and humanity at large to work better, live better!
Special Gift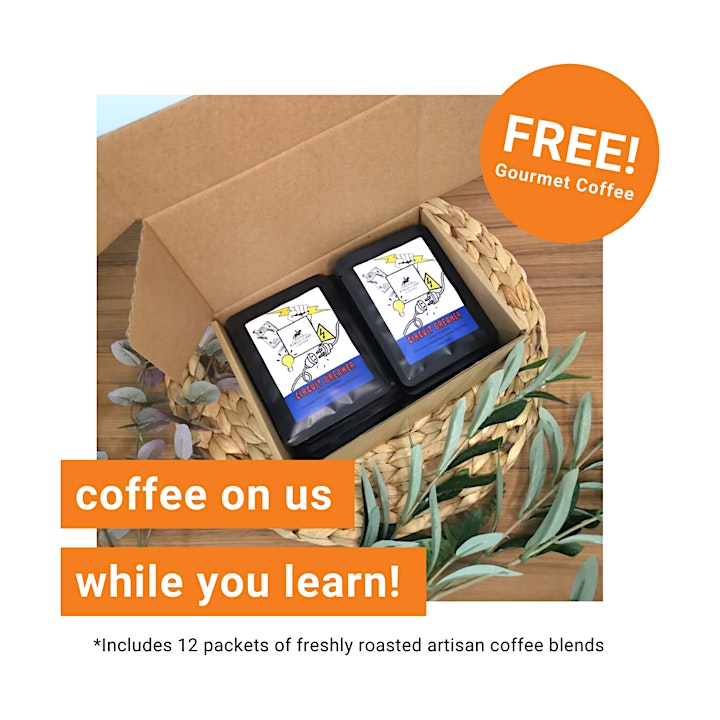 All attendees will receive 12 packs of freshly roasted artisan coffee blends worth 30 SGD from King's Cart Coffee on us!
For more details, visit https://www.netskope.com/