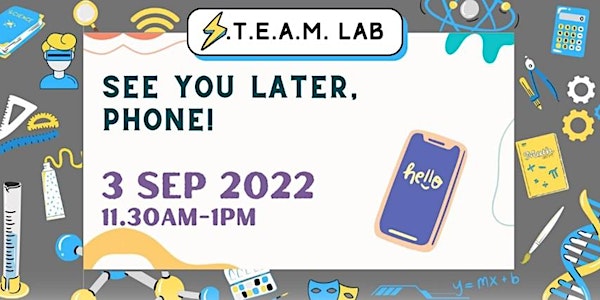 See you later, Phone! with Digipanion | Online | STEAM Lab 2022
Join us in creating a personalised media plan which you will be motivated to follow!
About this event
Digital world is super fun! Often, kids find it hard to transition from an online activity to an offline one. It is also difficult for parents to pull children away from these devices and manage screen time. 
However, to make children ready for the digital world, it is important to teach them how to manage digital distractions and make responsible choices in the digital world. If you would like to give an opportunity to your kids to create a personalised media plan that they are motivated to follow, then this workshop is for you.
• Appreciate the importance of balancing digital device usage
• Learn to spot the signs of overuse
• Create a personal plan or work in a group to maintain a healthy screen time balance.
This programme is meant for children aged 7 to 12.