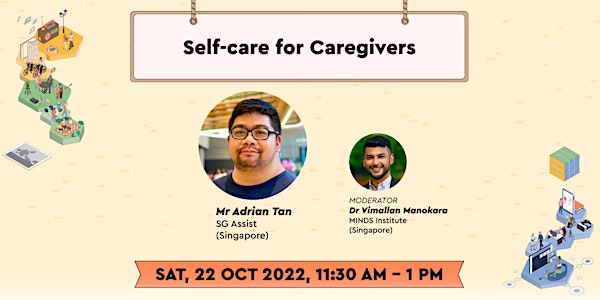 Self-care for Caregivers | TOYL Celebration
To better care for others, we must first care for ourselves.
About this event
It is natural for caregivers to focus their energy on their loved ones, yet that often means that they end up neglecting themselves. However, as a caregiver, making time for yourself is equally as important.
Find out how you can manage the stresses and emotional challenges of caregiving, and in turn use them as catalysts for growth.
Presented by: Mr Adrian Tan, Co-Founder and Chief Empathy Officer, SG Assist (Singapore)
Moderated by: Dr Vimallan Manokara, Director, MINDS Institute (Singapore)
Connections: Past, Present and Future 
How can we make the journey of ageing a better one? By reconnecting to our past, examining our present, and striving towards the future, we will reimagine how this voyage can be made more gratifying. Join us to connect with gerontology experts and community partners as we delve into facets of ageing like caregiving, gerontechnology, lifelong learning, and physical and mental well-being. 
Jointly brought to you by the National Library Board (NLB) and Singapore University of Social Sciences (SUSS).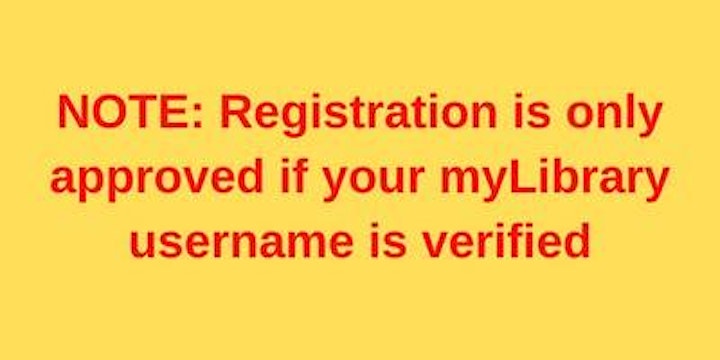 Important Notice 
This programme/event is open to members of the National Library Board, Singapore. Please ensure you have your myLibrary username on hand before proceeding with the registration. If you do not have a myLibrary username, you can create one here: https://account.nlb.gov.sg/.
About the Speaker
After more than 11 years of managing procurement and logistics, Adrian co-founded SG Assist. SG Assist is a social enterprise seeking to build a sustainable ecosystem of care that is centred around the community and spread the "kampong spirit" through mobile technology. SG Assist has been featured on media such as Channel 8 News and Channel NewsAsia for its work in strengthening the spirit of volunteering amongst Singaporeans and supporting vulnerable communities, caregivers, and social organisations during COVID-19.
Adrian is also the founder of Help-Portrait Singapore – a social movement that provides free photography services for voluntary welfare organisations and social organisations such as senior activity centres, hospice care centres, and women's shelters.
About the Moderator
Dr Vimallan Manokara is a registered psychologist in Singapore with a PhD (Medicine) from the University of Sydney, Australia. He has more than 12 years of experience in the field of disability in a variety of roles, such as clinical practice, research and analytics, innovation, and training and management. He currently holds the position of Director in MINDS Institute, the research arm of MINDS, a social service agency in Singapore. His research interests include quality of life, ageing, inclusion, and employment of seniors and persons with disabilities. He has published in peer-reviewed journals and authored a chapter in a book by the National Institute of Education (NIE). 
Have a question for the speakers? 
You may submit questions in advance here (https://go.gov.sg/toyl22ama) that our speakers will endeavour to answer. We cannot promise to answer every question, but all questions are welcome and encouraged. 
Unsure how to register for our programme? 
Refer to these guides for more information. 
Online Programme/Event Administrative Information 
This programme is conducted entirely online. You may access Zoom via the app or using a web browser 
Please note that photos and/or videos of this programme and its participants may be taken. By registering for this programme, you agree that NLB may take photographs and/or videos of you (or your child as applicable) and use the images and/or videos including to archive, exhibit and publish them for publicity or any other NLB purposes. 
Please ensure that you enter a valid email address as you will receive an email with the link to the online programme/event  
The link of the programme should not be shared with others 
Do ensure you have a strong internet connection. Using your mobile data is not recommended 
The National Library Board, Singapore (NLB) reserves the right in its absolute discretion to disqualify or refuse admission to any registrant without any reason and notice