Description
Self Expression Through Art - Oct 14 (Sat)
What is Art Therapy and how has it been used for wellness and healing? How does Art Therapy help in our mind and body well-being? This workshop will focus on the concept of self care through creative visual expression. Learn how to use art for our creative self to relax, recharge and rejuvenate.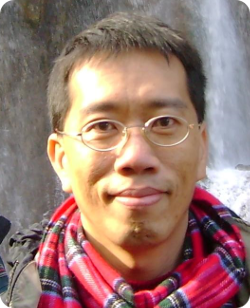 Speaker: Paul Lee, Art Therapist
Mr. Lee Thiam Seng (Paul) is an artist, art therapist and consultant. He is the founder of UniqArts and Technologies in 1995. Mr. Lee holds a Masters of Art in Art Therapy from LaSalle College of the Arts and a Bachelor Degree in Management from Royal Melbourne Institute of Technology (RMIT), Australia. He has experience in running individual and group art therapy treatment for pupils at Association for Persons with Special Needs (APSN), women with breast cancer at KK Women's and Children's Hospital (KKH), psychotic patients at Changi General Hospital (CGH) Psychiatric Ward, older adults (geriatric) at Kwong Wai Shiu Hospital's (KWSH) Day Rehabilitative Center and Geriatric Day Hospital (GDH) at CGH. Mr. Lee conducted a research at KKH with Institutional Review Board (IRB) approval for his Art Therapy masters thesis: "Art Therapy as a Modality of Healing in Stages - For Women with Breast Cancer." Mr. Lee also integrated Taichi exercise with Art Therapy, Team Building through art and creativity and Healing Art Therapy.