Description
With an increasingly greying population in Singapore and around the world, there is a greater demand for services and programmes to ensure that seniors in our society remain active and healthy as they age. The Singapore Ministry of Health and Health Promotion Board has launch an Action Plan to Enable Singaporeans To Age Successfully.

This Seniors Fitness Stretch Band Instructor Course offers a scientific approach to meeting the fitness needs and challenges faced by seniors. The Seniors Fitness Stretch Band Instructor Course will provide hands on and research-based intervention techniques to gauge the fitness levels of seniors and identify appropriate intervention programmes. The main aim for this Seniors Fitness Instructor Course is to equip participants with specialised insights into how to help seniors remain fit and healthy. Suitable for seniors, gym owners, entrepreneurs or job seekers, this course will increase your fitness awareness and confidence in working with senior adults.

The course will also offer tips on how to effectively communicate and motivate seniors to take on a positive attitude towards improving their fitness. A better understanding of their physical abilities and responses to exercise will enable a more effective prescription of exercise. You will be taught to provide the best specialised individual or group training exercise programmes for seniors with a wide spectrum of fitness levels or common medical conditions from active senior athletes, to the average senior and even post-rehab stroke and cardiac elderly patients clients.

Topics would include:

1. Functional Fitness Assessment
2. Effects of ageing and the benefits of physical activity for older adults
3. Class design and exercise techniques
4. Coaching Senior Athletes which examines the approach and attention needed when working with highly-fit seniors, older competitive athletes, and sports-minded older adults who want to improve their golf and tennis games.
5. Effective Management Principles which outlines teaching, communication, and motivational skills that take into consideration important gerontological factors that you need to fully understand in order to be an effective Seniors fitness trainer.
6. Important Risk Factor Considerations
7. Older Adult Programming Guidelines
8. Frequency, Duration, Intensity, Mode, and Progression
9. Exercise Interactions and Implications
10.Cardiovascular Concerns: CAD, Hypertension, TIA, Stroke, Intermittent Claudication
11. Exercise principles for individuals with special conditions (i.e. arthritis, diabetes, heart disease, stroke, osteoporosis and more)
12. Balance and Motor Control Deficits
13. Falls Prevention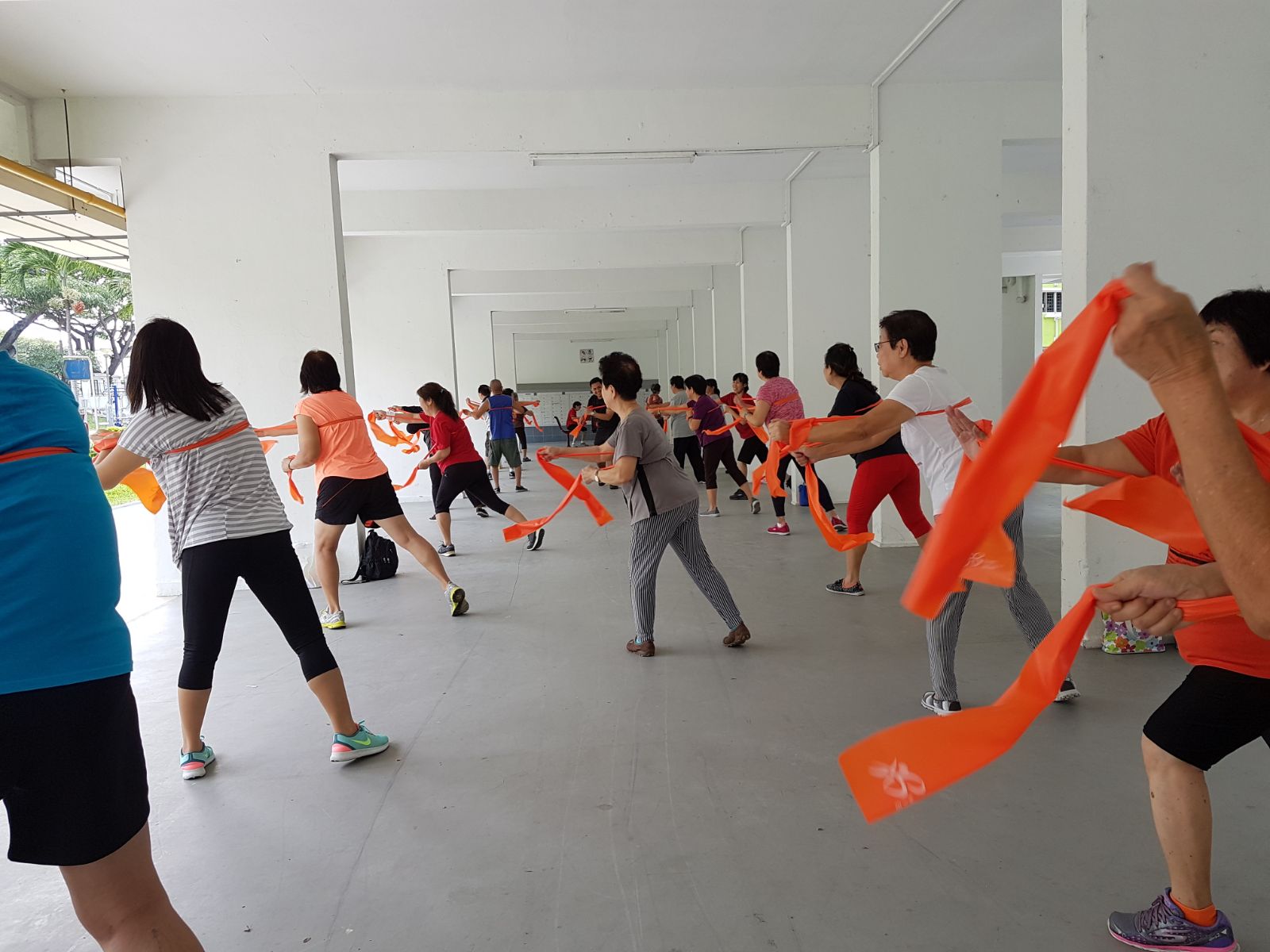 Who should attend
Coaches, senior centre owners, fitness leaders, fitness enthusiasts, physical educators and trainers.
$100 off of current E3 registered trainers with Promo code
Duration

5 hours
Min 20 Pax to Start