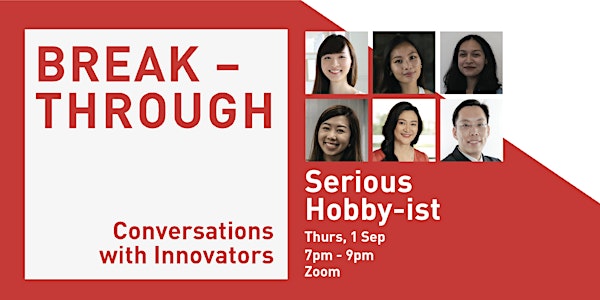 [Serious Hobby-ist | Breakthrough] Talk + Fireside Chat
Join us and learn about the entrepreneurial journeys of founders who turned their hobbies into a successful business!
About this event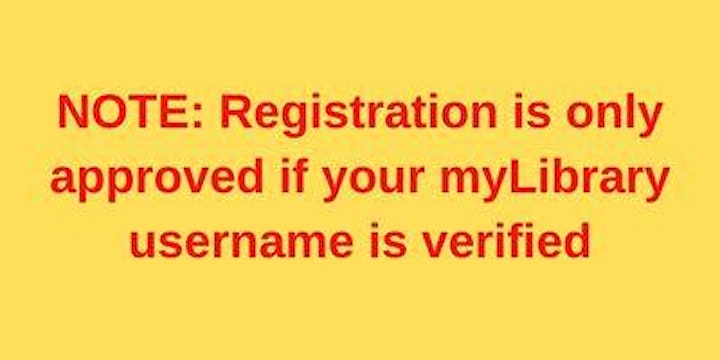 Important Notice
This programme/event is open to members of the National Library Board, Singapore. Please ensure you have your myLibrary username on hand before proceeding with the registration. If you do not have a myLibrary username, you can create one here: https://account.nlb.gov.sg/
About the Programme
Do you have a hobby or a side hustle that you are really passionate about?
If you are stuck in a boring 8 - 5 job and want to learn how to turn your passion project into a full-fledged business, join us for the next session of Breakthrough where we will be featuring founders who have been there and done that. Hear the entrepreneurial stories of the founders of Your Tidy Half, Liz Florals, Nitwick and Motherswork, and gain tips to map out your own. You will also get an opportunity to interact directly with them through our newly launched fireside chats that will follow directly after the talk.  
Programme agenda
1.     Sharing by Founders
2.     Moderated panel 
3.     Fireside Chats
About the speakers
Esther Tan is a certified KonMari® Consultant & the Founder of Your Tidy Half. She partners clients in their tidying journey by using the KonMari Method® to declutter, organise and transform spaces. By using her professional working experience in hospitality and office management, she provides valuable perspective on how homes or workspaces can be inviting, aesthetic yet functional.
Elizabeth Chew is a psychologist at a Healthcare Technology Startup before she took a leap of faith and entered the wedding industry as a florist. What started as a hobby turned into a business when she realised she found immense joy in creating something special through flowers. 
Sharon Wong has over 25 years of experience in building brands and is the founder of Motherswork. Motherswork is an extension of Sharon, who is a mother of three, created to partner women as they journey through motherhood; from the moment they discover their pregnancies and hold their babies for the first time to sending their children off to school, and all the little adventures in between. 
Sarah Wee is a co-founder of Nitwick, a hand-poured candle and fragrance company that experiments with scents and the senses. Curious about how scents connect with people, Nitwick is her way of tapping into her creativity and exploring her entrepreneurial endeavours.
Cheyenne Naidu is a co-founder of Nitwick, a growing hand-poured candle and fragrance company in Singapore. She is passionate about human behaviour and understanding how scents are so closely linked to memory, a defining factor of the business.
About the moderator
Tan Kok Yong is the Chief Data Officer of A*STAR and a strong advocate of Digital Tranformation. As a people developer, he contributes pro bono mentorship services with the passion in enhancing the capabilities and opportunities of young adults. He is also a frequent guest speaker for selected tertiary courses and events.
About Liz Florals
Liz Florals grew from a hobby into a business focused on happiness - largely through creating wedding flowers. Having worked with many brands including Grace Ciao, Clarins, Nestle, Atome, and SingaporeBrides, Liz Florals finds joy in arranging flowers that inspire others. The team hopes that their wedding flowers serve as a reminder to always cherish one another as couples begin their life journey together, and that their flowers will always find a way to touch hearts
About Motherswork
Established in 1998, Motherswork is a leading premium retailer of mother, baby and kids' products. The company has 2 stores in Singapore, 12 in China and represents 300 international retail and distribution brands. Through years of research, Motherswork has become a one-stop total shopping experience that delivers only the top, tried and tested products for parents who want the very best for their children at different stages of parenthood.
About Nitwick
Nitwick started out as a simple project between Sarah and Cheyenne, two cousins attempting to capture scents that were specific to their shared experiences. These same scents connected with so many others that it grew into a budding business. Fragrances have the potential to be time-machines, a vehicle for teleportation, it was with this concept in mind that defined Nitwick.
About Breakthrough
Breakthrough is a series on entrepreneurship and innovation featuring founders of start-ups who share their own business stories in the hopes of inspiring aspiring entrepreneurs to step-up and start up.