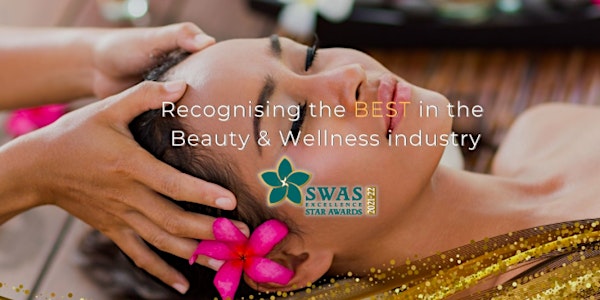 Service Excellence for the Beauty & Wellness Industry Workshop
This continuous professional development programme is part of the SWAS Excellence Star Awards 2023/2024.
Refund Policy
Contact the organizer to request a refund.
Eventbrite's fee is nonrefundable.
About this event
The award details is available at https://awards.swas.sg
It is conducted as a workshop for Service Providers and Frontline Service Crews such as Therapists, Consultants, Receptionists, Supervisors and other stakeholders in Beauty and Wellness related service businesses.
Participants in this workshop shall qualify for the CPD requirements to renew registration on SWAS Registry of Complementary Therapists as well as to participate in the SWAS Excellence Star Awards.
Introduction
To a consumer, being able to enjoy purchasing and using a desired product or service, without any hassle or hiccup, should be a normal and expected experience.
Customer service is the support provided by businesses to consumers, before and after, to facilitate the purchase of products or services. Customer service should be an essential provision in every business to enable consumers shop with ease and to enjoy the experience of shopping and using the purchases.
Service Excellence refers to the ability of service providers in consistently meeting or exceeding the service expectations of customers.

Objectives of this Workshop
This workshop highlights the importance of Customer Service in the Beauty & Wellness Business and enables participants to better understand the Essence of Service Excellence in increasing Customer Loyalty and Revenue for Service-oriented businesses.
Participants will explore in the workshop the following factors based on the Basic Customer (Experience) Journey Map for Beauty and Wellness Services:
Common Consumer issues with Customer Service,
Quality Evaluation of Customer Service,
Customer Expectations; Needs and Preferences,
Customer Service vs Customer Experience,
Common Mistakes made by Service Providers,
How to handle Complaints and Dissatisfaction,
Why Customers go back to the same Service Providers.
Workshop Leader
Mr. Edward Wong has over 30 years of Management experience in Beauty & Wellness businesses including distribution of Beauty & Wellness Treatment Products and operating Beauty Spas.
Edward holds a Master's degree in Business Administration and Graduate Diploma in Management Studies. He has been a trainer and assessor for CIBTAC UK Level 4 Diploma in Salon Management courses (2009 - 2016) and Internal Verifier of BTEC UK Beauty related courses. Edward is also a Council member of the Institute of Management Consultants (Singapore) and the Lead Assessor for the Registered Management Consultants training course.
Course Schedule
08 Sep 2022 : 9am to 1pm with 1 coffee break
09 Sep 2022: 9am to 1pm with 1 coffee break
Pre- Requisties
The workshop will be conducted in English.
Participants are recommended to have a minimum English proficiency level equivalent to the Employability Skills Workforce Skills Qualifications (ES WSQ) Workplace Literacy Level 4.
Mode of Lesson
The workshop will be conducted by Zoom. Participants are responsible for the setup for the Zoom lessons and any technical requirements to enable the use of the link provided by SWAS to participate in the workshop. Replacement lessons or refund is not available.
An overview of Best Service Excellence Practices in the Industry will be shared with participants in the course.
Items to Prepare
(A) Usable laptop with power adapter (MAC or Windows)
(B) Turn on your camera on your laptop or mobile devices during discussion
(C) Good internet connection
Participation Fee
SGD $ 300 per participant. Invoice will be sent seperately.
Please note that only fully paid participants are only allowed entry to login. There will be no cancellation or refunds upon acknowledgement of registration.
Subsidy
NTUC members are eligible to apply for UTAP subsidy.
(50% of the course fee regardless of nationality)
Certificate
Graduates are awarded with the SWAS Excellence Star Awards Certificate of Attendance. Min 90% of the attendance is required. It will be presented to the graduates at the SWAS Excellence Award Ceremony scheduled in 2023. The details will be shared with the graduates nearer to date.