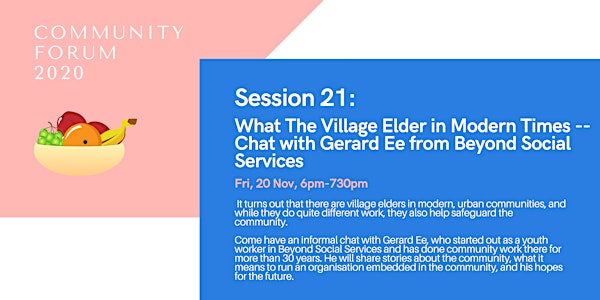 Session 21: Village Elder in Modern Times -- Chat w/ Gerard Ee
.
About this event
In rural communities, the elders served as moral leaders and advisers, called upon to settle disputes concerning marriage, land and other matters. They are the keeper of traditions and help keep the community together. It turns out that there are village elders in modern, urban communities, and while they do quite different work, they also they also help safeguard the community..
Come have an informal chat with Gerard Ee, who started out as a youth worker in Beyond Social Services and has done community work there for more than 30 years. He will share stories about the community, what it means to run an organisation embedded in the community, and his hopes for the future.