Join us with our experts, Dr Jessherin Sidhu and Dr Angela Tan, as we learn and address your concerns regarding our own sexual health needs.
About this event
Women's sexual health is a topic that is not widely discussed in the public setting. Information online is limited and it is sometimes not catered for the Asian women. We've roped in experts regarding this topic, Dr Jessherin Sidhu and Dr Angela Tan, as we chat with them about the different aspects of women's sexual health.
Event Line Up
13th June 2021
4pm to 4:30pm: How can contraception improve sexual health? What affects women's sex drive? Do homosexual women have better sex? All these topics and more as we chat with Dr Jessherin Sidhu about sexual health for women.
4:30pm to 5pm: Q&A session with Dr Jessherin Sidhu
19th June 2021
2pm to 2:30pm: How can we improve communication in sexual relationships? What are the dos and don'ts in non-monogamous relationships? To answer such questions and more, join Dr Angela Tan as she shares insights with us about communication in different kinds of sexual relationships.
2:30pm to 3pm: Q&A session with Dr Angela Tan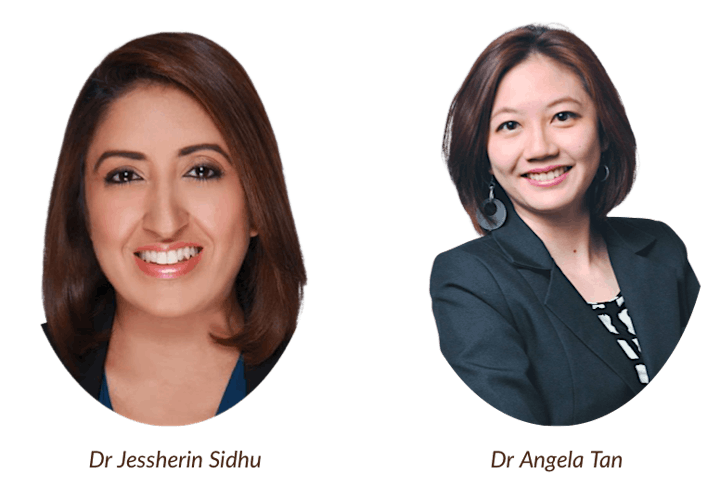 Our Speakers
Dr Jessherin Sidhu
Affectionately known to her patients as Dr Jess, Dr Jessherin Sidhu is a firm believer that relationships, sexuality and sexual behaviour are factors that have a significant impact on overall health.
Focusing on a sex-positive and health-focused approach, Dr Jess encourages safe and open discussions of sexual health issues that extend beyond just treating diseases. She actively incorporates the positive aspects of sexuality into her practice, such as education of self-exploration and masturbation as well as respect for one's gender and sexual preference.
Dr Angela Tan
Growing up in a traditional Asian family, sex and death were a big taboo in Dr Angela's life. As a junior doctor more than a decade ago, she struggled to handle these difficult conversations. She realised that communication between doctors, patients and even amongst loved ones gets stifled due to the lack of discussion about important topics such as sex and death. Hence, Dr Angela worked hard to become a professional certified coach, obtained a diploma in palliative medicine and a fellowship in sexual medicine in order to counter this situation with confidence.  
As the founder of Academy of Relationships and Sex, this is what she sought to bring: evidenced-based knowledge in relationships and sex, without the shame or guilt, regardless of orientation and preferences to the general population. Clients of Dr Angela enjoyed her professional knowledge, and more so the safe space she provides together with hearing earnestly what they have to say. Because, she believes everyone deserves to be loved and express love in their own ways. 
About Us
Founded in 2020, Dear Doc is Singapore's first one-stop healthcare solution created by Asian women, for all Asian women, making access to healthcare easy - judgment-free, convenient, discreet, and affordable. As young women worldwide are making the conscious decision to plan their futures and take control of their health, Dear Doc empowers them to realise their life and health goals by fulfilling their healthcare needs, on their terms.
With Dear Doc, women can now access medical care in the comfort and privacy of their homes. They can consult a female doctor in a safe, judgment-free environment, and get the right medication that fits their unique health profile, preferences, and budget. The medication is then delivered discreetly to their specified location, as well as refilled at their preferred frequency.
Modern healthcare solutions must follow suit and support the needs of these women according to their terms. Dear Doc is here to bridge that gap.