About this Event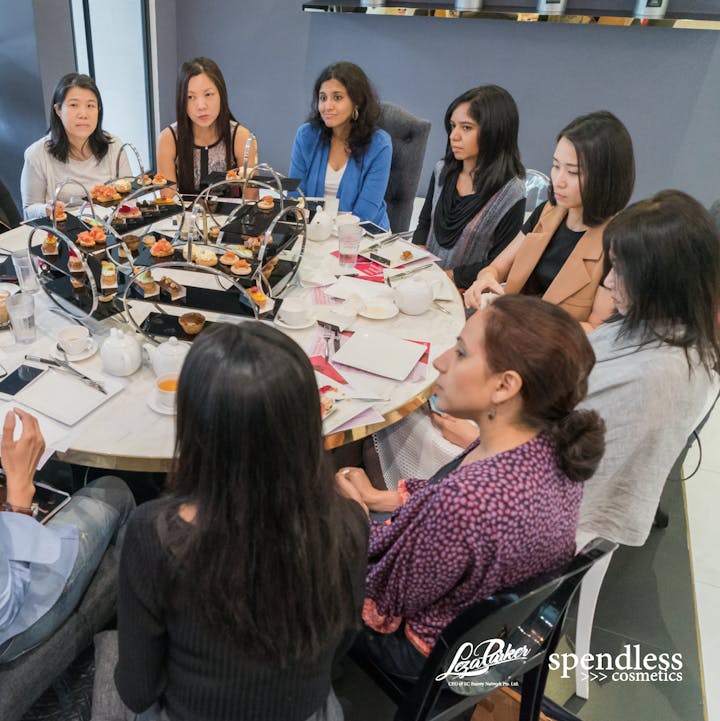 Collaborate, not compete!
That is our motto when it comes to connecting small businesses run and led by mothers. You get to stand and pitch about your business for two minutes to everyone in the room, so all other 30+ business women knows what you do!
That way, connect and network to find potential synergy to collaborate to acquire clients/partners and grow your business.
Bring your products, flyers or brochures, exchange name cards and chat over mini high tea! There will also be door gifts, lucky draws etc.
About your Organizer
Leza Klenk started out her first business as a stay home mother nine years ago, and now runs as CEO of Spendless Group that manages various businesses from education, tech, beauty eCommerce, Digital Marketing and Baby Goods Marketplace.
Her businesses and personal brand grew thanks to active networking and collaborating with businesses alike - small and big. They say "Alone you can go far, but together you can go further"
Like some of you, Leza has trouble networking in events because she is not as sociable and lack of confident worrying what other people think of her or her business. If you are not getting the most of your networking events - this one will change your mind on how fun networking can be! And that everyone gets involved!
Accomplishments:
Leza was awarded Youngest Business Guru in 2013 and her story is published in a book called "The Lady Boss" available in SG Bookstores. Additionally, this 2019, she was awarded Asia's Greatest CEO nominated by consumers and industry leaders.
Here are some media articles and videos:
Meet our beneficiary
By attending this event, each of you will receive a soy candle courtesy of Serenity Scents. Part of your ticket sales will be donated to Daughters of Tomorrow, an NGO that manages the welfare of teenage moms in Singapore.
Meet our Main Sponsor
Our event is sponsored and initiated by Spendless Creative Studio. We are brand investors and always looking out to invest and collaborate with small businesses to scale their business through social media and digital marketing support.
Win up to $1,000 worth of marketing services from Spendless Creative Studio
- Vouchers of $100, $500 and $1,000 for top three presentation voted by everyone else, will win these vouchers. You can redeem them for consultation, training, website development, digital marketing services and graphic design work.