SGLiveChat - Medtech in Australia and Singapore
Description
In this SGLiveChat, Australian and Singaporean MedTech leaders will discuss the latest developments and their insights on emerging trends, innovations and opportunities. Join us in a conversation about the digital ecosystem in both countries and explore the new, the novel and the innovative while discussing about the opportunities the ecosystem can bring. Expand your horizons by connecting with well-known Australian Healthtech companies and fellow startups in the community.
Date : 28 September 2018, Friday
Time : 3:00pm – 6:30pm
Venue : 32 Carpenter Street, Singapore 059911
Programme:
3:00 pm – 3:30 pm: Registration and Networking
3:30 pm – 3:35 pm: Opening remarks
3:35 pm – 3:50 pm: Introduction of Australian MedTech companies
3:50 pm – 4:30 pm: SGLiveChat – Medtech in Australia and Singapore
4:30 pm – 6:30 pm: Networking and End
Speakers:
Ms Sue MacLeman, Chairman, MTP Connect (Australia), Delegation Lead for the Medtech to Singapore trade mission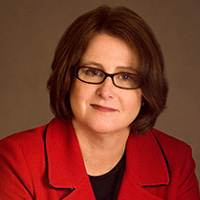 Sue MacLeman has more than 30 years' experience as a pharmaceutical, biotechnology and medical technology executive with senior roles in corporate, medical, commercial and business development. Sue has also served as CEO and Board member of several ASX and NASDAQ listed companies in the sector and is currently Chair of Anatara Lifesciences Ltd, Chair of Novita Healthcare Ltd , Chair Elect and Non-Executive Director of MTPConnect (MTPII-GC Ltd), Non-Executive Director Oventus Medical Ltd, Imunexus and veski. Sue is also appointed to a number of academic and government advisory committees. Her broad commercial experience is underpinned by graduate qualifications in pharmacy and post graduate qualifications in commercial law, corporate governance, business administration and marketing.
Mr Peh Ruey Feng, CEO & Founder, Advent Access and Founding Faculty, Singapore-Stanford BioDesign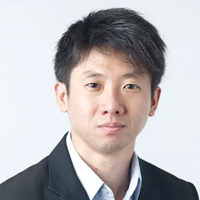 Ruey is the CEO & Founder of Advent Access Pte Ltd, a medical technology startup pioneering innovations to reduce dialysis cost and restore quality of life for kidney failure patients in Asia and across the world. Concurrently, Ruey is the Founding Faculty of the Singapore-Stanford Biodesign (SSB) office, a Medtech innovation and talent joint venture between A*STAR, EDB and Stanford University, where Ruey has been involved in pioneering since its inception and in teaching design-thinking methodology across Singapore.
Previously, Ruey was the Entrepreneur-in-Residence of A*STAR's H&L office where he reviews and manages commercialization projects under the A*STAR-Boston CIMIT collaboration, including the spinning off of startup Hangenix Inc, in partnership with Massachusetts General Hospital, to tackle hospital-acquired infections with digital technologies.
With over 14 years' experience in MedTech innovations, Ruey began his career in the trenches of Silicon Valley startups, first as R&D Engineer of USGI Medical Inc, then as a founding member and IP & R&D Manager of Voyage Medical Inc.
Ruey is an inventor on ~ 50 patents in renal, cardiovascular & minimally invasive surgery technologies. Ruey is the winner of the IES Prestigious Engineering Award in 2017, MIT Tech Review's "Top 10 Innovators under 35" of Asia Pacific in 2014; and the winner of both Silicon Valley Boomers and Stanford E-Challenge business plan competitions in 2009.
Ruey is a graduate of Stanford University's Byers Center for Biodesign as the Lucile Parkard Innovation Fellow of '08/09, where innovations he and his team developed led to 2 spin-offs - Orpheus Medical and Pelvalon Inc. Ruey obtained his Bachelor of Mechanical Engineering with a minor in Technopreneurship (NOC Silicon Valley) from National University of Singapore. Ruey was named Singapore's "Top 50 Youths to Watch" by Straits Times in 2005.
Ruey serves on SPRING Singapore's Biomedical & Health Standards Committee; and on Tan Tock Seng Hospital & National Healthcare Group's (NHG) Center for Healthcare Innovation, Co-Learning Network.
Moderator:
Eliza Chong, Management Consultant, IQVIA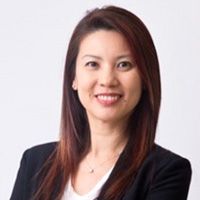 Eliza Chong is a senior level consultant, providing intelligence and solutions to the healthcare industry. She is a primary contributor for the Medtech segment in IQVIA, providing insights from her years of experience as a healthcare executive, having served in multiple commercial leadership and management roles handling major portfolios for multinationals.
Prior to joining IQVIA, she was heading up the marketing function for one of the business units within Medtronic, orchestrating core strategic directions, resulting in the creation of profitable new markets and building up the commercial teams throughout Asia Pacific. Eliza had been involved in strategic upstream marketing and product innovations, leading to the development of tailored product lines for Asian markets.
She holds an MBA from the National University of Singapore and an executive certificate in Strategy & Innovation from the Weatherhead School of Management - Case Western Reserve University.