8.45 am to 11 am Singapore Standard Time, GMT +8
About this event
Data and Analytics as a Key Enabler of Digital Transformation
Leveraging data to drive innovation in customer experience and business operations
Data plays an increasingly important role in economies and societies, not least of which is the financial services sector. As data becomes one of the critical assets for digital banking, it is paramount that important banking technology architectures include a frictionless process layer in order for the banks of tomorrow to deliver on the foundational pillars of digital customer experience.
Technological innovations have greatly improved the capacity of financial services providers to capture, store, combine and analyse a much greater variety of customer data, ranging from their current or previous location to customer behaviours and preferences. This in turn enables organisations to build, optimize and secure digital interactions from frontend to backend, across the full technology stack in the future state this is multi cloud. Data is simply the latest way for banks to deliver on their core promise: to listen to customers, create a service that benefits them and offer that service in a personalised way.
Data is the new oil & Why a 'Data-to-Everything' Approach is needed
The COVID-19 crisis has turned into an unlikely catalyst to spur the acceleration of digital transformation across banks in Singapore. This digital transformation is increasingly becoming intrinsic to the business model of banks in the nation. Indeed, for the smaller or foreign banks operating in Singapore, embracing digital transformation as a strategic intent has become a necessity to counter larger incumbents. In a 'Data-to-Everything' approach, we look at data to help businesses make sense of their business health. This is done by synergizing many data silos that exist on-premise, hybrid, or in multi-clouds, and simplifying these data into meaningful insights to guide executive decisions.
Delivering Agility with Cloud-based Data-Driven Analytics
Cloud has enabled scalability in the financial industry over the last few years. The increased flexibility and scalability of cloud over on-premise solutions allow financial institutions to gather and interpret diverse sets of data at amazing speed, eliminate content silos, secure data across the bank and build lasting relationships with customers. It is the ultimate advantage for banks and other financial services firms to store data and applications and access advanced software applications via the internet.
Leveraging Data to Drive Innovation in Customer Experience
Financial institutions must combine data, analytics, technology and automation to deliver a personalised, customer-centric experience. Managing these technology and organisational complexities requires the new 'Data-to-Everything' approach. Financial institutions should embrace this as it helps business, IT and security teams through the collection of real-time data from any source, the application of analytics and intelligence and the ability to trigger automated actions that reduce business risks, improve security, and deliver a collaboration that accelerates decision making and enhances the customer experience.
What should the Future of Banking look for?
The focus of future banks should be to let Digital-first, Cloud-First and Customer-first take prominence over everything else. Any digital banking strategy must be backed up with a robust data strategy. Financial institutions need to leverage insights to inform an institution's decision-making, operations and customer experience components to drive a high-level digital transformation strategy.
________________________________________
OpenGov Asia is pleased to bring an exclusive Breakfast Insight that aims to provide the latest information on delivering an effective and efficient customer experience. This is a closed-door, invitation-only, interactive session with Singapore's top financial institutions.
OpenGov Asia Breakfast Insights are concise, to-the-point, strategic-level discussions designed to bring learning to the highest level! The unique proposition of an OpenGov Asia Breakfast Insight is the integration of cutting-edge insights from our expert speakers and interactive discussion among the participants.
This unique session will present the latest research and real-time case studies of how data will shape and drive the future of banking and will explore:
• Understand the needs of digital customer and how data can enable the digital banking experience to meet them,
• Assess business health through insights drawn from across all of your data points,
• Improve business performance and process monitoring,
• Transform your business with real-time data and advanced analytics, to guide decisions and drive new revenue streams.
Who Should Attend:
Chief Customer Experience Officers
Chief Data Officers
Chief Digital Officers
Chief Information Officer
Chief Innovation Officers
Chief Technology Officers
Chief Transformational Officers
Head of Digital Transformation
Head of Information Technology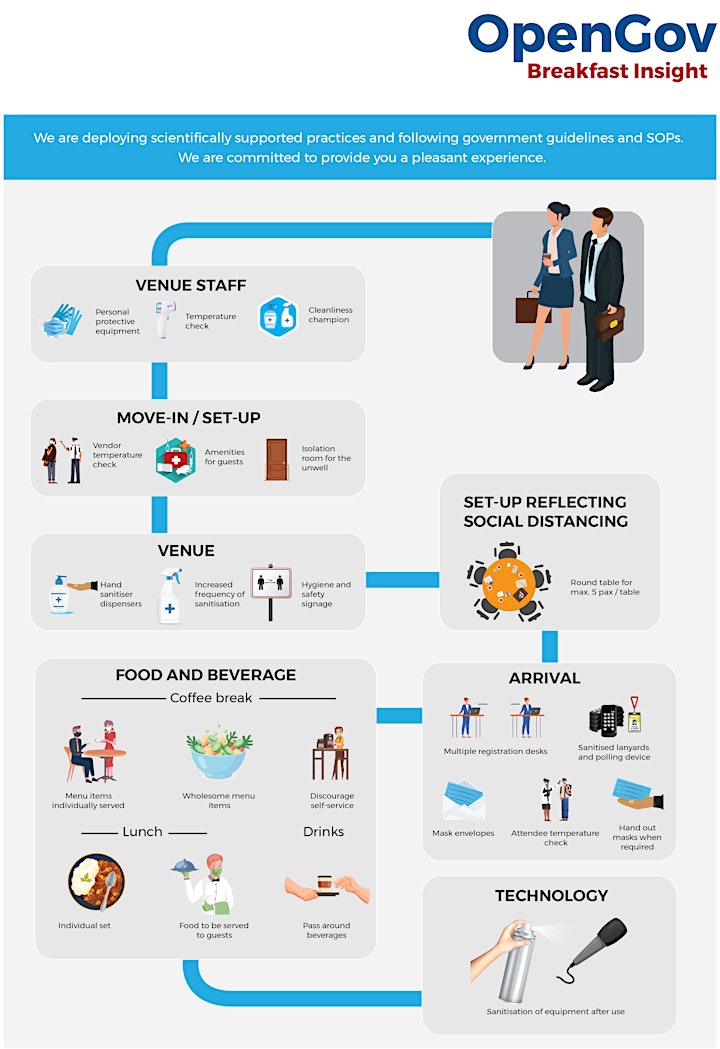 Organiser of Shape and Drive The Future of Banking through Data
OpenGov has over 20 years' experience in providing a platform enabling collaboration. The last 5 years, solely to Public Sector within the Asia Pacific Region, including Australia and New Zealand. We are a team that has revolutionised the traditional conference platform, having developed a method to return real and tangible value to the delegates that attend. By creating an environment that enables and enhances true collaboration and knowledge exchange, OpenGov enhances the experience which provides true insights from lessons learnt. These insights are delivered from, and by the many leaders in government agencies from around the world that attend these events. These events cover ICT, Health, Education and Crisis Assessment Response Effectiveness (CARE). Our team has been past winners of the "Best CEO Level Conference in Asia" award.
In speaking with over 500 Government ICT officials this year, we have detailed the challenges many government CIO's face. Due to the ever changing digital environment, CIO's struggle to keep up with all these changes. To assist these CIO's, OpenGov has embarked on a journey of exploration, finding solutions and best practice examples to assist CIO's in bridging this knowledge gap.
OpenGov has organised many types of events. These events being small training seminars, large scale conferences and industry based exhibitions. They specifically focus on Government, in the areas of Public Sector ICT, Health care and Education. To add further value to these events, we have included private sector representation, which has further expanded on our knowledge based and understanding in the delivery of services to our citizens.