Description
Picking The Best Brains: How To Invest Like A Pro
The Shares Investment Convention is an investment conference designed to help retail investors make more informed decisions for their financial future. Speakers with vast experiences across regional and global stock markets will share their outlook and advice on how to protect and grow our money. From personal finance to stock investing, retail investors can expect valuable content from both the speakers and other like-minded individuals in the community.
What You Will Learn
1) Economic Outlook - How to look at the economy and stock market
2) Personal Finance - How to stretch your dollar
3) Investing Ideas - How to invest shrewdly
Speakers & Topics
David Kuo (CEO of Motley Fool Singapore)
Topic: How To Invest In REITs For Income
David Kuo is The Motley Fool's media personality. He can be heard on BBC London's (94.9FM) Breakfast Show where he arouses listeners every weekday morning with his unique brand of financial news. He is also a regular commentator on national news programmes including CNBC, BBC News, and Sky News.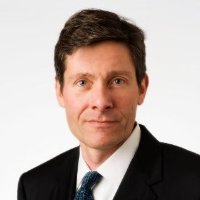 Kim Iskyan (Founder of Stansberry Churchhouse Research)
Topic: Trends & Dynamics In Asian & Emerging Markets
Kim Iskyan is the founder of Stansberry Churchouse Research, an investment research firm based in Singapore. Kim has spent more than 20 years as an investment analyst and hedge fund manager focused on Asian and emerging markets living in nine countries around the world.
Rusmin Ang (Co-founder of The Fifth Person)
Topic: How To Maximise Dividends & Build Multiple Streams Of Passive Income
Rusmin Ang is an equity investor and co-founder of The Fifth Person. His investment articles have been published on The Business Times BTInvest section and Business Insider. He has also been featured multiple times on national radio on 938LIVE for his views and opinions on how to invest successfully in the stock market.
Alvin Chow (CEO of Dr Wealth)
How To REALLY Profit In The Market Today
Alvin Chow is the founder and CEO of Dr Wealth. He believes a minimum level of financial literacy is necessary to enable people to be functional with money; and that the financial industry can treat their customers better. He is the author of two books, Secrets of Singapore Trading Gurus and The Singapore Permanent Portfolio.


Sponsors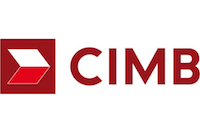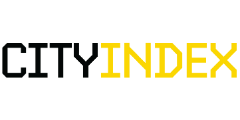 Organiser



Location
11 Eunos Road 8, Singapore 408601
For directions, please visit this site
Date and Time
16 September 2017 (Saturday)
9:30am to 4:30pm (Registration starts at 9:00am)
Enquiries
Tel: 6745 8733
E-mail: seminar@sharesinv.com