Sales Have Ended
Registrations are closed
Thank you for your courage to learn! We look forward to seeing you! Help us share this event with someone you know who can benefit from this
Sales Have Ended
Registrations are closed
Thank you for your courage to learn! We look forward to seeing you! Help us share this event with someone you know who can benefit from this
BACK BY POPULAR DEMAND! SHOCKING CHILDHOOD LIES EXPOSED. Discover how you have been a slave to your unconscious childhood programming
About this event
Do you feel angry, frustrated or overwhelmed trying to manage your own emotions at work and at home during this Covid times? What about your child? You are not alone!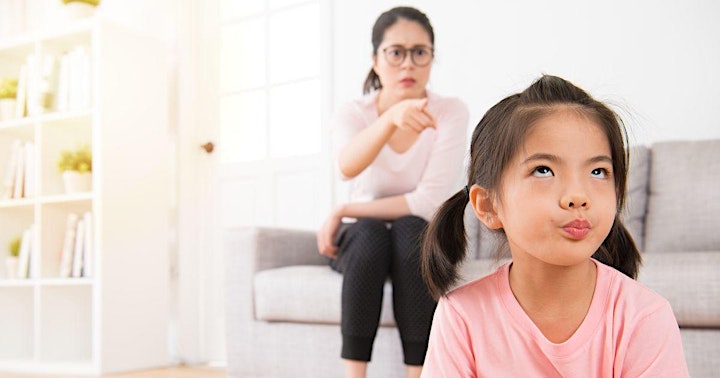 It is every parent's wish to be the best they can be for their children.
Many researched how to become a better parent and maybe thinking about the parenting methods they use on their children is "GOOD" for them. Most parents realised that the child's brain is most vulnerable in the early years of their lives.
So the question is do we know if the methods we use or the way we connect with the children may be having a lifelong impact on the child's life both positively and negatively?
How have you been programmed in your childhood? Is your existing parenting style effective for you and your children?
Many parents feel like they are using the best methods of parenting on their children. Discipline may be the more common way of getting the kids under "CONTROL". Sometimes, without realising it, you snap at your child with regret after. Other times, your child has unexpected outbursts, and you don't know how to deal with it. You may feel that if you do not discipline your child, you use "talking" to manage them. You then feel the method is not really working. You may even use shouting and anger as a form of threat to the child so that they will be "AFRAID" of you and not misbehave. Or you may even compare the child with other children hoping to "MOTIVATE" the child.
The Million Dollar Question:
So, what is the healthiest way to deprogram what no longer serves me? What is the healthiest way of parenting my child?
Key Interactive Webinar Highlights:
✅ SHOCKING childhood lies EXPOSED
✅ UNCOVER these programming methods' impact on Adults, Parents and Children
✅ Learn practical solutions to support yourself and your child healthily
✅ Change your belief systems on childhood programming
> This webinar is specifically designed to be highly interactive
> Only sign up if you can keep your video turned, sit down to take notes for the whole 2 hours.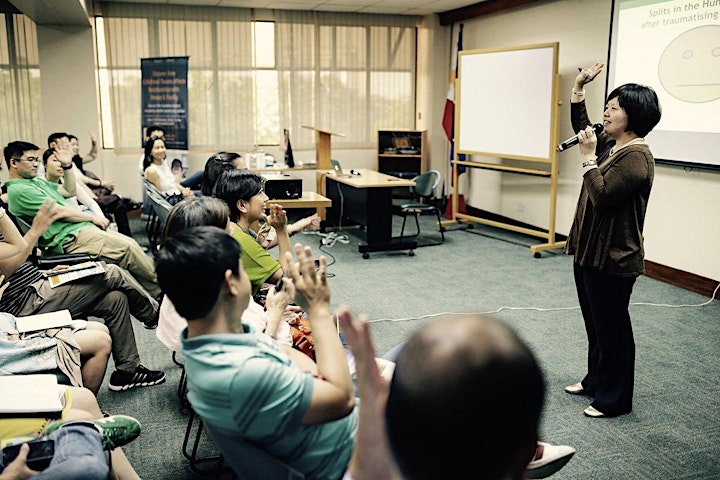 Interactive Webinar details:
Venue: Online on Zoom (strict security measures in place, zoom link will be sent to you 1 day before the event)
Share Your Care Promo: FREE (U.P. SGD88)
Date: 18 Sep 2021, Saturday
Time: 9.30am to 11.30am
Registration starts: 9:15am **
Room locks at 9.40am, please enter before 9.40 am
**In order to maximise the interactive webinar, set aside 2 hours in a conducive environment to take notes.
Who should attend?
Adults who want to break free from your childhood programming
Parents who want to have a breakthrough in their relationship with their child
Parents who want to stop the negative cycles
Parents struggling with behavioural issues with their children (diagnosed or undiagnosed)
To-be parents who want to get a head start
Single parents wanting more support
Divorced parents wanting to better manage co-parenting
Caregivers to your children (Relatives, grandparents, nanny etc)
Anyone who is supporting parents (e.g. educators, wellness practitioners, grandparents)
___________________________________________
HELP US TO MAKE SELF-CARE VIRAL!
Life has been tough but you deserve better.. Join us in this quest together to discover a better YOU! Share this event with adults, parents, aspiring parents, friends and relatives who are caregivers!
___________________________________________
Online Security Measures on Zoom:
This workshop attendance is strictly by registration, non-registered guests will not be allowed into the event. On event day, a waiting room will be activated.
Every single person will be identified and VERIFIED by our admin staff and the state of verification will be visible to everyone. All non-verified guests will not be allowed in the room.
Please do not send the zoom link to your friend for security checking purposes. For verification purposes, kindly refer your friend to register on Eventbrite. Thank you for your understanding.
For any assistance and technical support, feel free to contact Jia Huey, COO and Event Director of System of the Heart. Email to jiahuey@systemoftheheart.com
See you Online!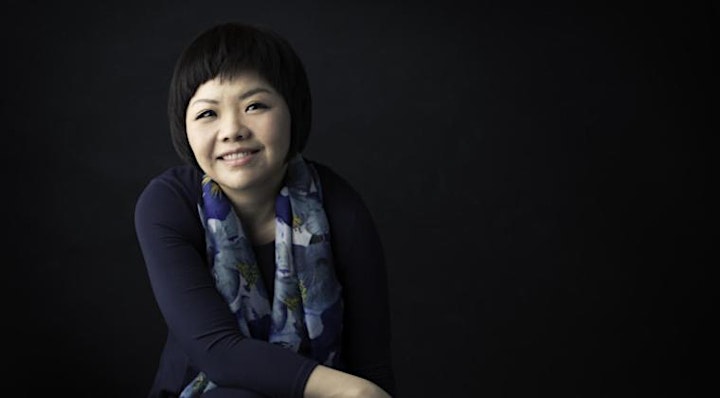 Who is Christine Wong?
Since 2004, Christine has founded her own practice and has enabled more than 30,000 adults to discover and breakthrough in the areas of relationships, parenting and career. Christine advocate on the Education and the Research of the psychological and emotional development of a person.
With more than 20 years of coaching and training experience as well as adopting science-based works on childhood trauma, she brings with her a wealth of experience in supporting thousands of parents in understanding what is the meaning of REAL healthy parenting. She helped resolve countless family conflicts and supported the clients to understand the root source behind the issues.
Individuals who have experienced Christine's coaching has gained greater clarity, ease and permanent results in their success and happiness. Christine has three children aged 24,22 and 13. They are her greatest teachers.
Come for 2.5 hours webinar via zoom on "Unhealthy Parenting Exposed" She will share with us 5 ways of Unhealthy parenting and how it will stress our child unconsciously.
Christine has shared her parenting, relationship and career insights on The Straits Times newspaper, Channel News Asia television, CNA Radio, ParentsWorld Magazine, Motherhood Magazine, 938Now, Love 97.2 and MoneyFM 89.3 radio stations.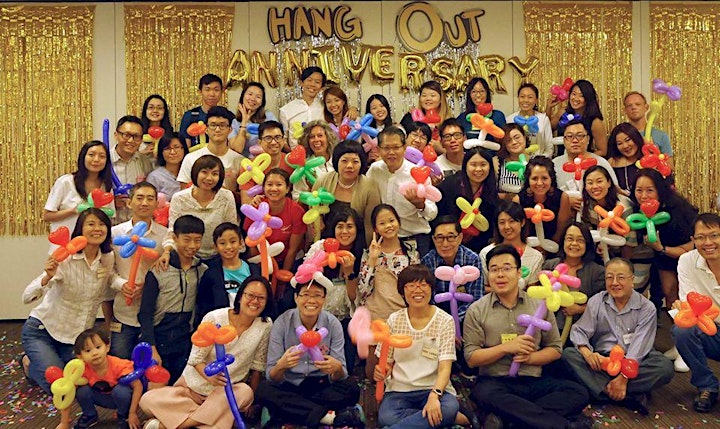 What Other Parents Have To Say
Imran, 36, Father of 2
My family consisting of my wife and daughters mean the world to me. I always thought of me giving everything of who I am, and what I have to them - until I realised that I was burning myself out and building grudges unknowingly. Worst of all I didn't realise how I was giving unreasonable stress to my wife, and my children.
With Christine's coaching and community support, I started to understand how my past affected my situation at home, and how even though I tried to separate, I brought work stress home.
I remember being confronted with the truth of how I affect my wife and children, on a daily basis - completely unawares! And how the anger from my past - still permeated my life.
Today I feel a lot happier and lighter on a daily basis, able to enjoy life's beautiful moments, something I missed out on every day.
Finding clarity and reclaiming myself has been such a rewarding journey - most of all from forging an intimate bond with my wife, and the increased feeling of safety and love that I see in my daughters' eyes today. Please talk to Christine and team - they can help!
Prity, Business Owner and Mother of 3
Before, I felt that nobody could understand the challenges I was going through. I felt like I had to put on a mask and pretend as if everything was ok at work and at home. I had to resort to other solutions that weren't as successful. With Christine Wong, she really impacted my understanding of myself. The invaluable knowledge and experience that I have acquired from Christine have supported me to increase my awareness, which transformed me as a person and most importantly as a mother, for my three kids!
Thank you, Christine, for your dedication!
Organiser of SHOCKING CHILDHOOD LIES EXPOSED (For Adults & Parents)
System of the Heart was founded by Christine Wong, a seasoned life, business and relationship coach. It's focus is on the WHY and the heart of things like IOPT works, Community, HANG OUT support sessions, Humanitarian works in Myanmar and beyond. The sole purpose of this is to send a message out there that "you are not alone". To understand what has happened to us as a child as the source to our current challenges is never easy.
With more than a decade of experience in psychotherapy work, and working with C-Suite, management teams and professionals, Christine has effected real and permanent results faster in more than 30,000 adults from all walks of life. Christine is also the pioneer and leading IOPT practitioner in Asia.
Her warm and open personality makes her relatable and safely support her client's self-discovery and deep realisation process since 2004. This allows them to go further in their careers and lives, with ease, and they trust her to support them for a lifetime of business, financial and life breakthroughs.
Christine's passion for facilitating personal transformation has brought her all around the world to learn cutting edge modalities that create significant mental and emotional shifts. She only uses modalities that are safe, effective and well supported by research in psychology.
Her methods allow for holistic explanations for the various emotional, mental and physical stresses of your life. It takes into account your real life experiences and brings you into close contact with your true identity.
Christine is already training the next generation of coaches and practitioners in this system. She has dedicated her life to transforming individuals, families and communities, one mindset at a time.