Location
Church of Singapore Bukit Timah
2B Hindhede Rd
Level 2
Singapore, 589240
Singapore
Kendrick Brothers Film 'Show Me The Father'
About this event
Featuring a variety of amazing, true stories, the Kendrick Brothers' new feature film Show Me The Father takes audiences on an inspiring and emotional cinematic journey. As the first documentary film from the creators of War Room, this movie has something for everyone and invites you to think differently about how you view your earthly father story and also how you personally relate to God.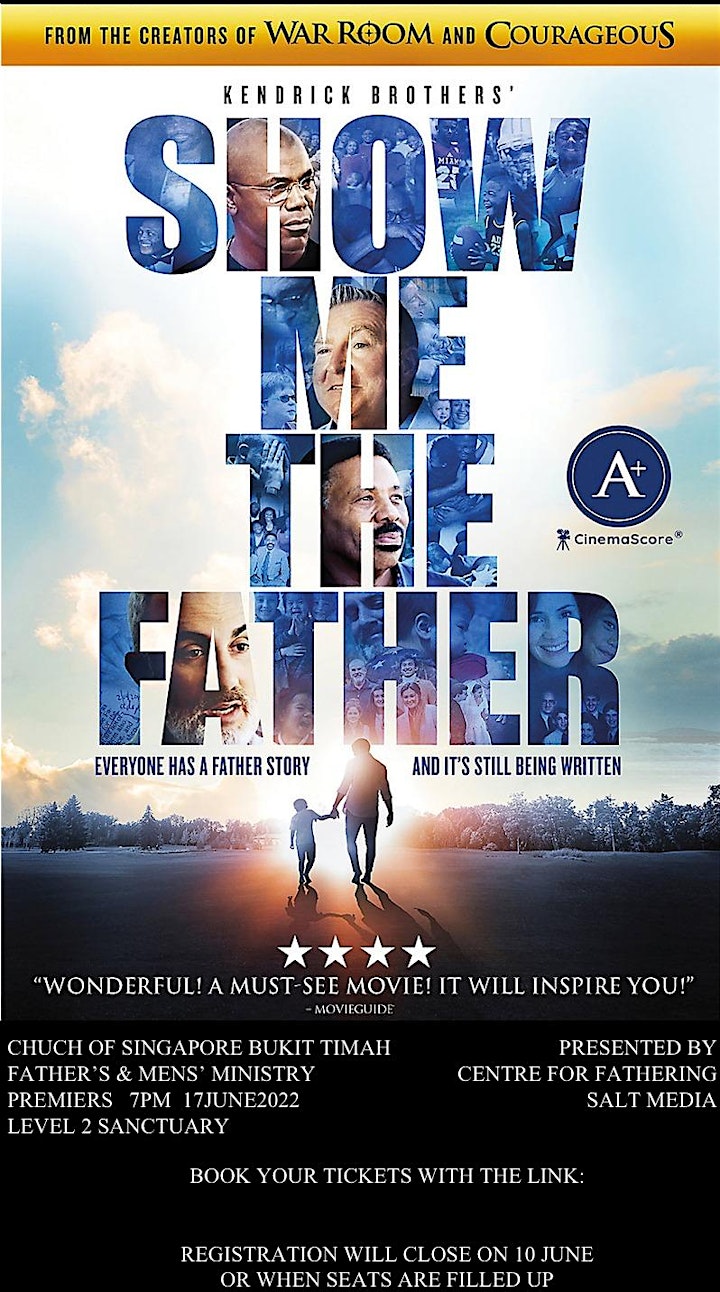 For additional info, there is also a SHOW ME THE FATHER padlet:
https://padlet.com/saltmediaent/showmethefather
It contains testimonies and anecdotes from movie goers who saw the film.