Description
พื้นฐานของบล็อคเชน 101 (บีบี101)
หลายๆบริษัท เช่น เฟสบุ๊ค, ไมโครซอฟ, ไลน์ และธนาคารใหญ่ๆ กำลังใช้เทคโนโลยีบล็อคเชน!
คุณรู้ไหมว่าบิทคอยล์และเทคโนโลยีบล็อคเชนเป็นเรื่องเกี่ยวกับ?
มาเข้าร่วมกับเรา เพื่อสนุกกับช่วงเวลาที่ดีในการเรียนรู้เพิ่มเติม เกี่ยวกับบล็อคเชน คืออะไร!
จัดเตรียมตัวคุณเองให้พร้อมสำหรับที่ทำงานในอนาคต และเรียนรู้เทคโนโลยีบล็อคเชนสามารถเพิ่มพูนประสิทธิภาพของการผลิตได้อย่างไร และดำเนินการให้บริษัทของคุณไหลลื่นคล่องตัว!
ที่ถูกดำเนินการโดยวิทยากรหลักของเรา โจเอล โควชอฟ เราจะเข้าใจความเป็นมาของเงินและบิทคอยล์ วิวัฒนาการของเทคโนโลยีบล็อคเชน และหลักการพื้นฐานของบล็อคเชนทำงานอย่างไร!
ใบรับรองการสำเร็จการอบรมจะได้รับหลังจากหลักสูตรได้เสร็จสิ้นแล้ว
สถานที่เรียน: ฟูราม่า เอ็กซ์คลูซีฟ สาธร เลขที่ 59 สีลม 3 แขวงสีลม เขตบางรัก กรุงเทพมหานคร 10500 ประเทศไทย
รวมระยะเวลาของหลักสูตร: 4 ชม.
หลักสูตรรายสัปดาห์วันที่: (บีบี101 ชั้นเรียน 1 2 ชั่วโมง) 25th July 2019 วันพฤหัสบดี 18.00 นาฬิกา
(บีบี101 ชั้นเรียน 2 2 ชั่วโมง) 26th July 2019, วันศุกร์ 18.00 นาฬิกา
หลักสูตรราคา 7,500 บาท โปรโมชั่นปัจจุบัน 5,000 บาท(ลด 30 เปอร์เซ็นต์)
เครื่องดื่ม กาแฟและชาได้จะถูกจัดเตรียมไว้ให้พร้อม
สมุดจด และสื่อจะถูกจัดเตรียมไว้ให้พร้อม
Blockchain Basics 101 (BB101)
Companies like Facebook, Microsoft, LINE and major banks are adopting blockchain technology!
Do you know what is bitcoin and the blockchain technology all about?
Join us to learn more about what is blockchain and have a great time while learning a new knowledge!
Better equip yourself for the workplace of the future and learn how blockchain technology can improve productivity and the process flow of your company!
Conducted by our Key Lecturer Joel Kovshoff, we will understand the history of money and bitcoin, the evolution of Blockchain technology and the underlying principles of how blockchain works!
A certificate of completion will be given after the course has been completed.
Total Course Duration: 4 Hrs
Course Weekly Dates: (BB101 Class 1, 2hrs ) 25th July 2019 Thursday 6pm
(BB101 Class 2, 2hrs ) 26th July 2019 Friday 6pm
Course Pricing: 7,500 Baht, current Early Bird promotion 5,000 Baht (30% discount)
Refreshments, Coffee, and Tea will be provided.
Notes and Course Materials will be provided.
About the Trainer
Joel is an experienced teacher and coach working for over 8 years in the field of education. He has experience teaching various subjects and has shifted his focus since 2017 to the cryptocurrency and blockchain space. The focus of his work is to educate individuals and small and large businesses about blockchain and cryptocurrencies. Joel is a project advisor, and fundamental strategist, and is well known for speaking at blockchain events and connecting with others in the community. His deep-rooted connections to several influential actors in the space mean he is always informed, active and knowledgeable about the current trends.
Event photos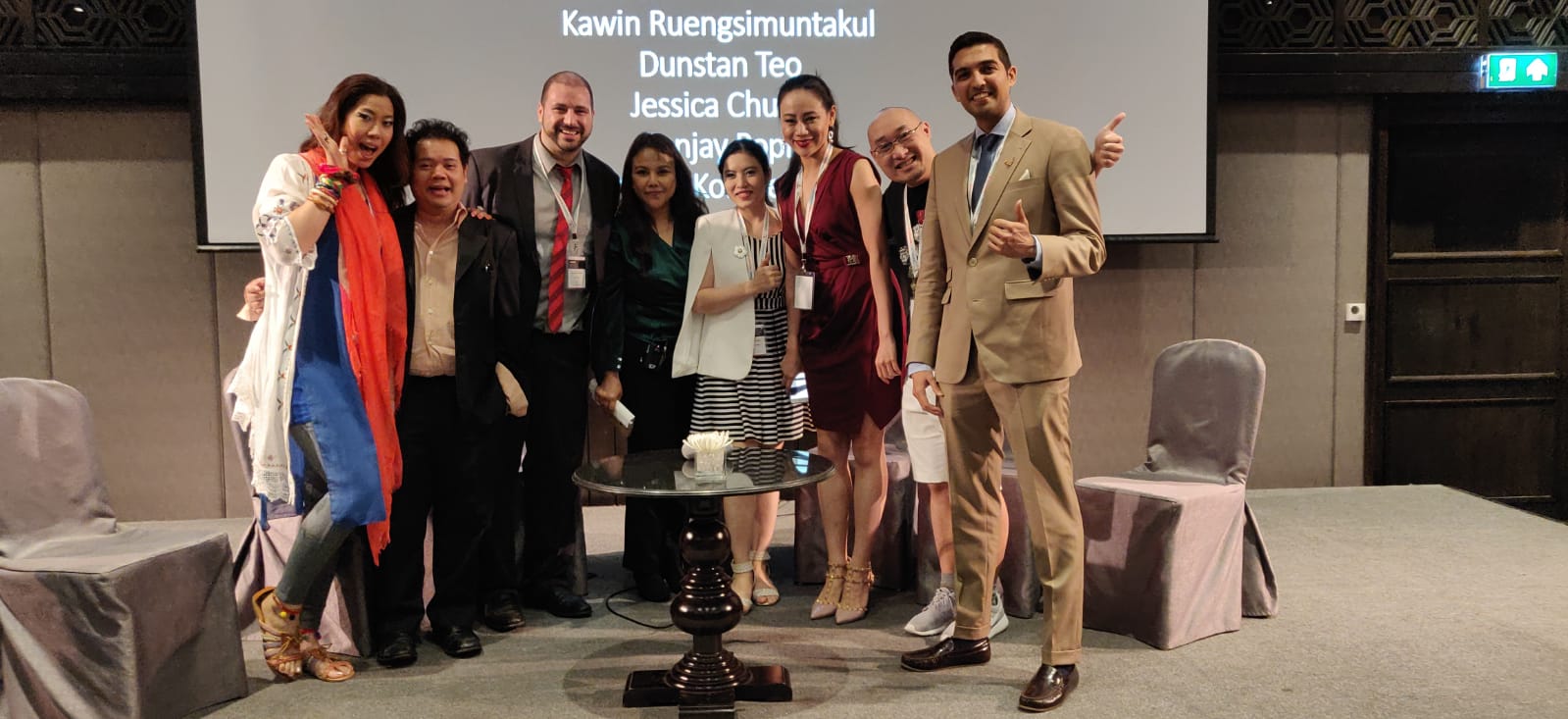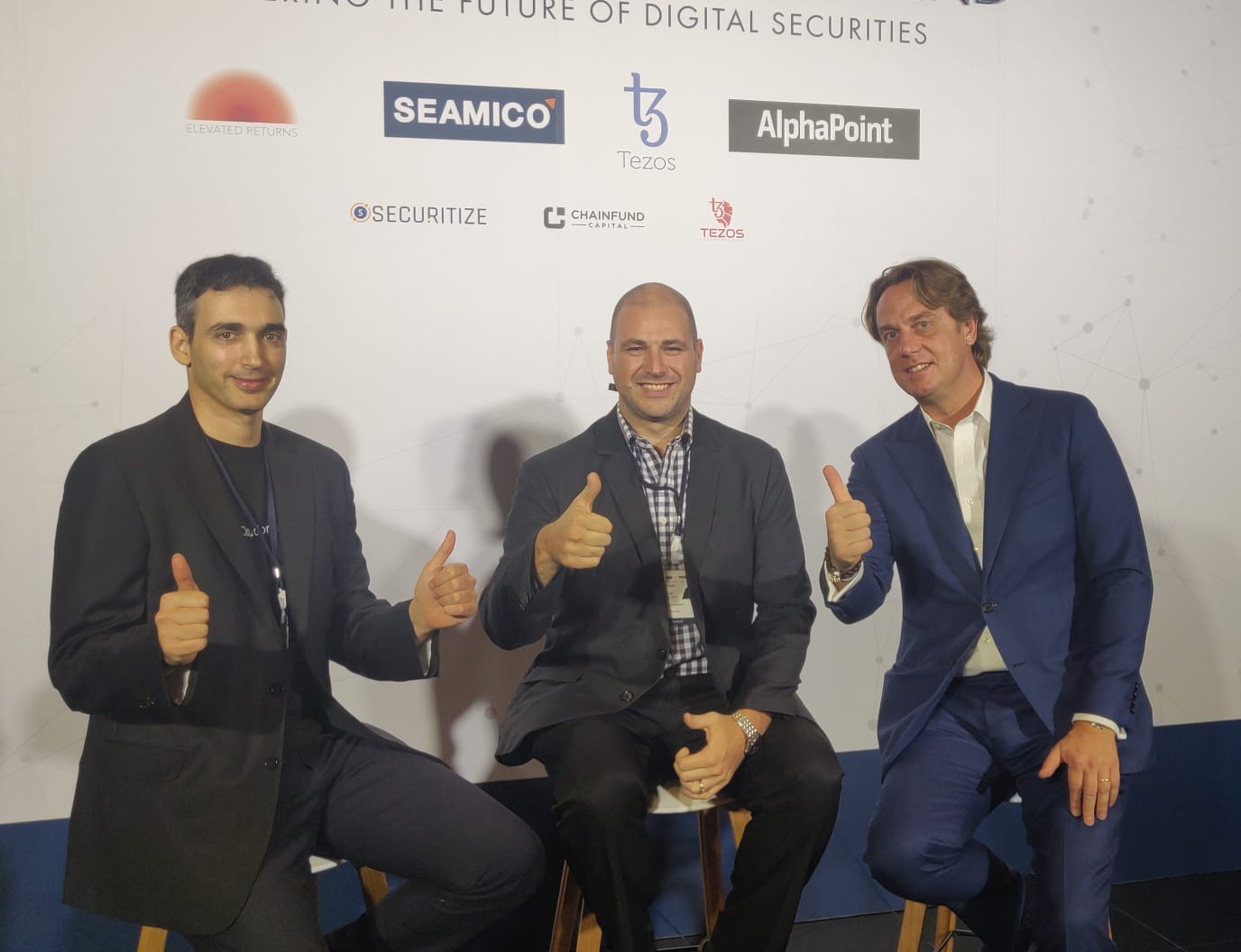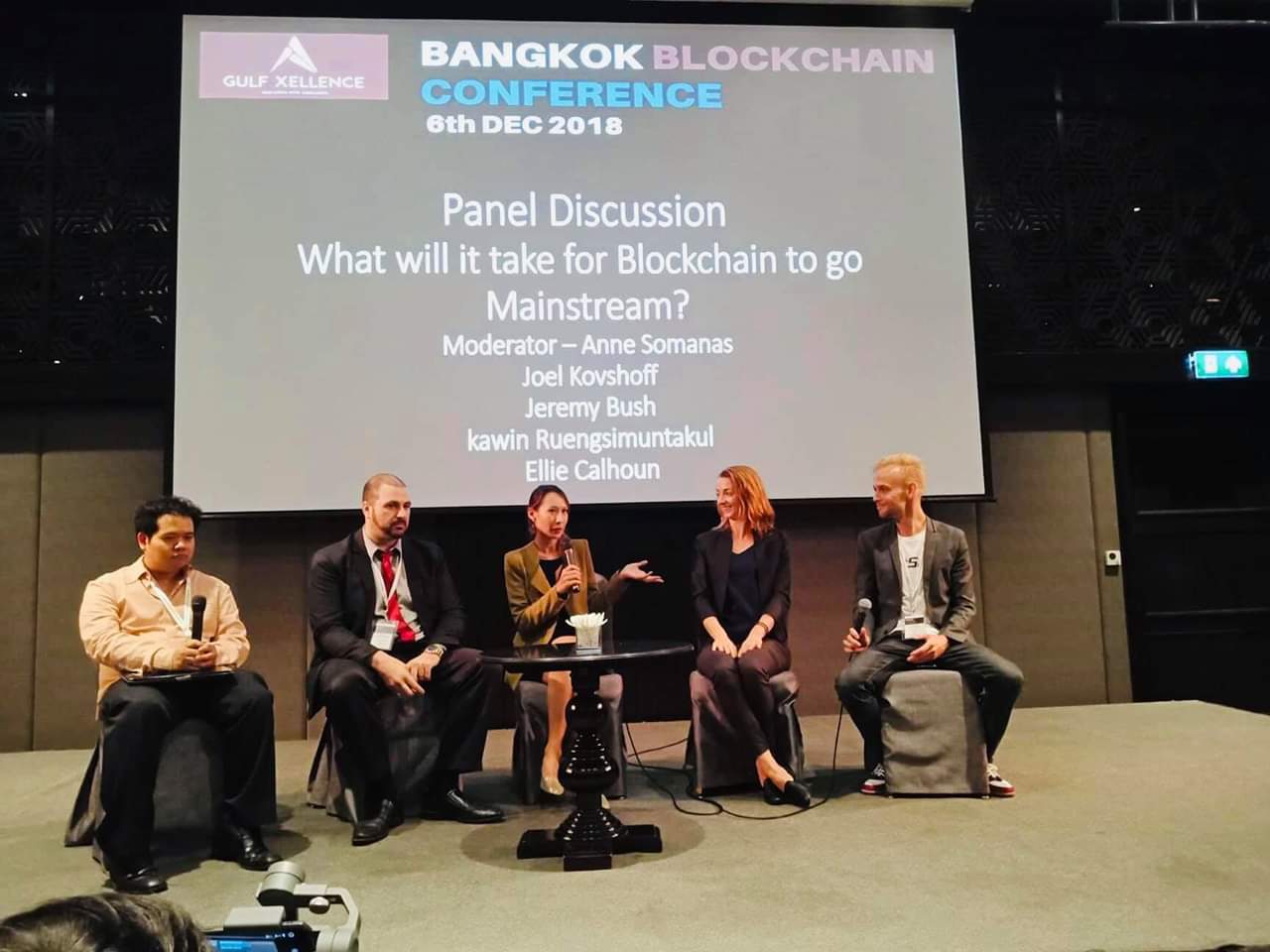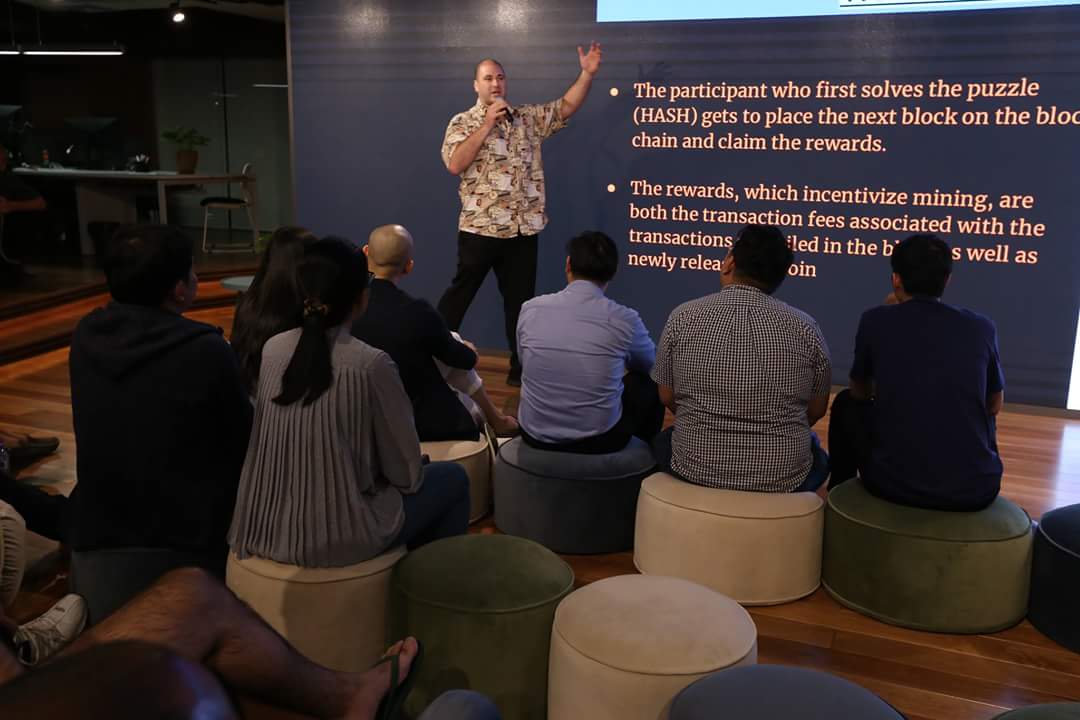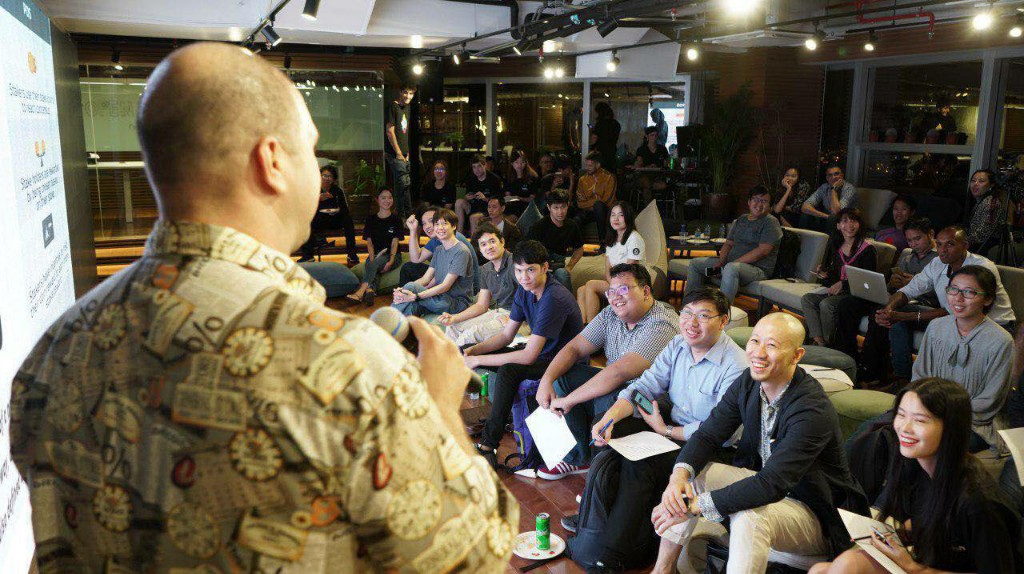 Youtube Channel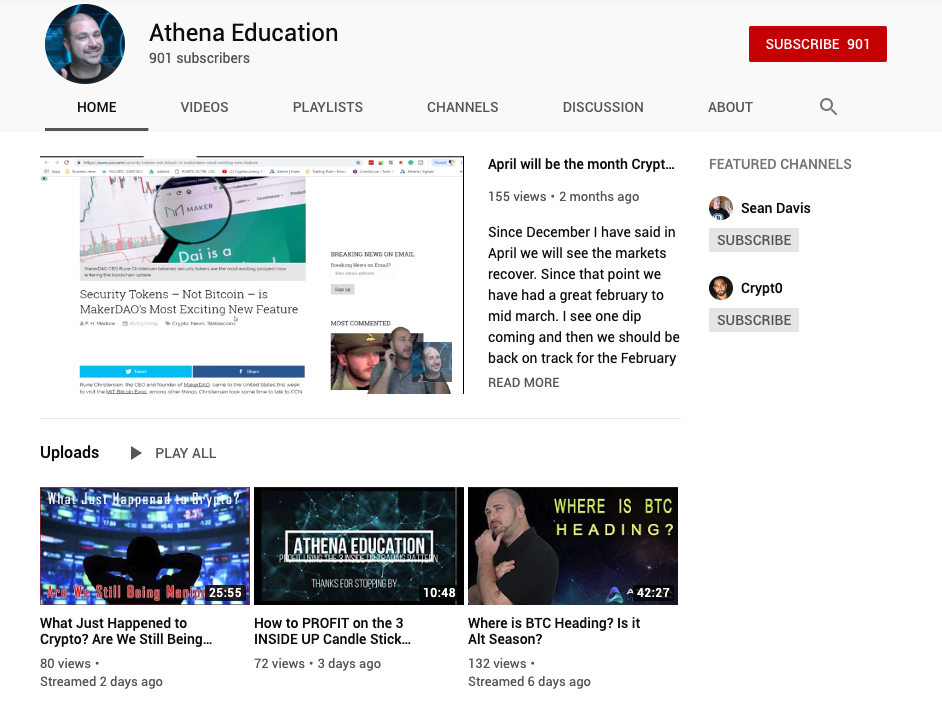 https://www.youtube.com/channel/UCxjmojzYSDDITTX3_ftSRKQ