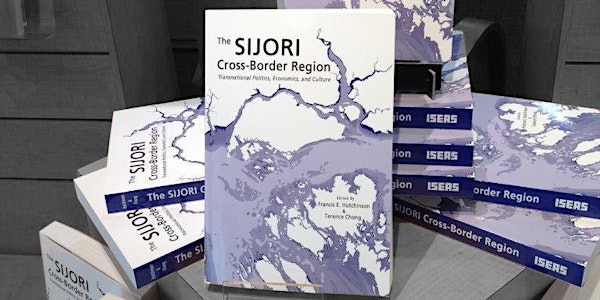 SIJORI Cross Border Region Seminar
When and where
Location
Singapore-ETH Centre 1 CREATE Way, CREATE Tower #06-01 Value Lab Asia Singapore 138602
Description
The new book The SIJORI Cross Border Region: Transnational Politics, Economics and Culture examines the interaction between Singapore, Johor, and the Riau Islands over the past quarter-century, and seeks to shed light on how these territories could develop in the future.
Join editors Francis E. Hutchinson and Terence Chong, as well as two of the authors, Anna Gasco and Su-Ann Oh, at the joint seminar by the Future Cities Laboratory (FCL) and the Institute of Southeast Asian Studies (ISEAS) to discuss this new publication.
Seminar Programme
i. Introduction and book overview by the editors [14:00]
ii. Cross-border Social and Cultural Communities [14:15]
– Imaginary Frontiers and Deferred Masculinity: Singaporean Working Class Men in Batam, Terence Chong
– Singaporeans Living in Johor and Batam: Next-Door Transnationalism Living and Border Anxiety, Su-Ann Oh
iii. Formal and Informal Economies [14:35]
– The Airport and the Territory, Anna Gasco
– Revisiting Industrial Dynamics in the SIJORI Cross-Border Region: the Electronics Industry 20 Years On, Francis E. Hutchinson
iv. Discussion [15:00]

View more details about the publication here.