Description
Simei: Advance Care Planning - Jul 28 (Sat)
Who among your loved ones can be your voice if you become very ill one day? What will your healthcare preferences be in difficult medical situations? Plan for your future health and personal care. Dr Raymond Ng will share in this talk why it's important to start Advance Care Planning (ACP) conversations with your loved ones, and the whats and hows of ACP.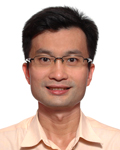 Speaker: Dr Raymond Ng, Consultant

Dr Raymond Ng is a palliative care physician and Clinical Lead in Advance Care Planning from TTSH. He believes in the relevance of advance care planning in promoting person-centred care and that every person has a narrative that impacts his/her healthcare.