Description
Simei: Handicraft Course (Decoupage Art 剪纸装饰) 8 sessions - Apr 16 to Jun 6 (Tues)
(*Seniors enjoy a National Silver Academy subsidy)
Decoupage is an art of decorating objects with paper cut-outs or with beautiful European-style napkins.
The word decoupage comes from the French word "decouper", which means "to cut". The paper or napkin cut-outs are glued onto everyday objects, then covered with several coats of varnish to give an appearance of depth. This makes patterns and pictures look as though they are actually painted on the decoupaged object.
Decoupage can be learned fairly quickly in just a few steps. Best of all, participants could "recycle" their used items to bring them to "live" again. Using the various techniques of Decoupage, you will be able to decorate just about any object, from bags, pouch, glass bottles, porcelain plates, wooden boxes, to even large pieces of furniture.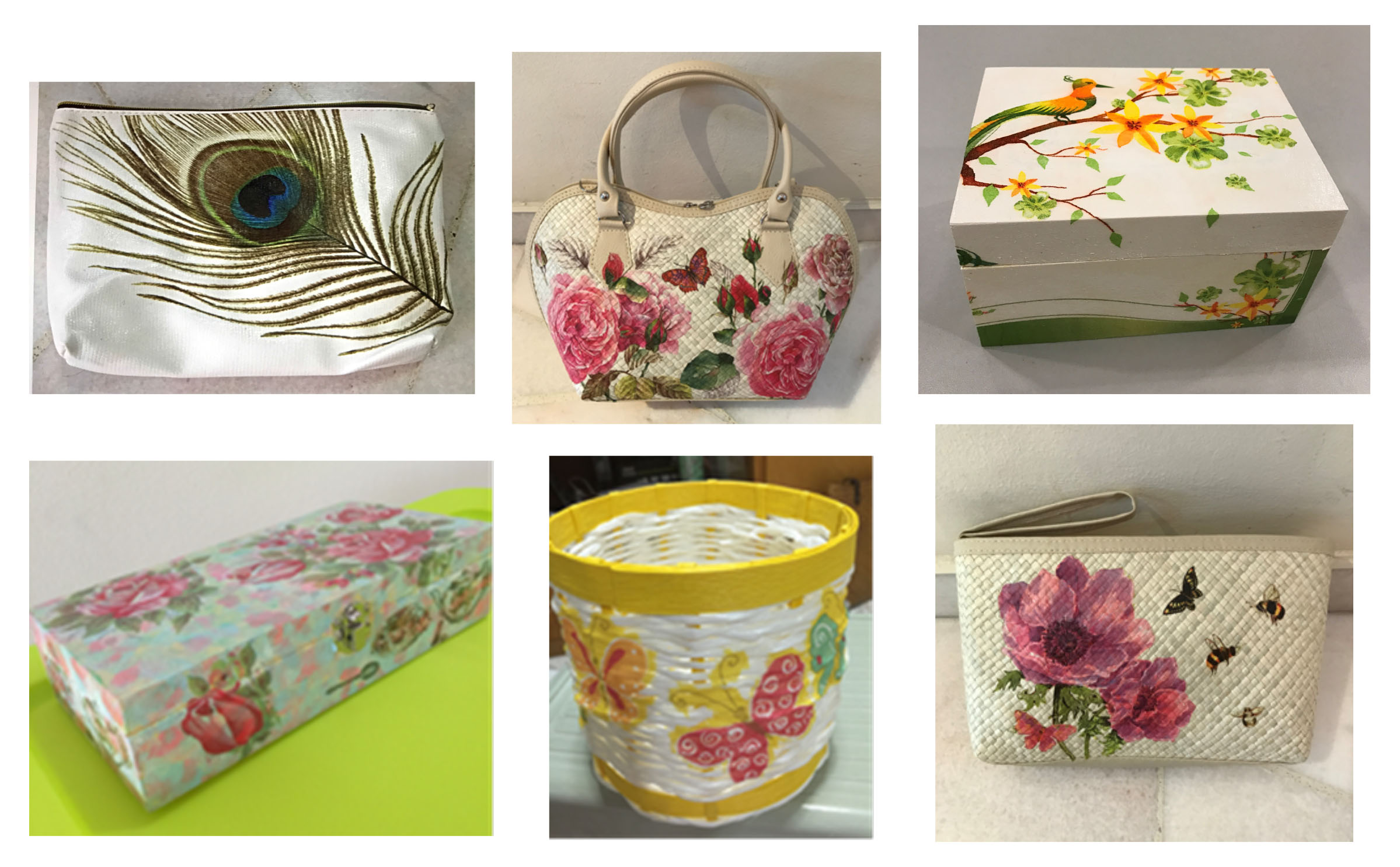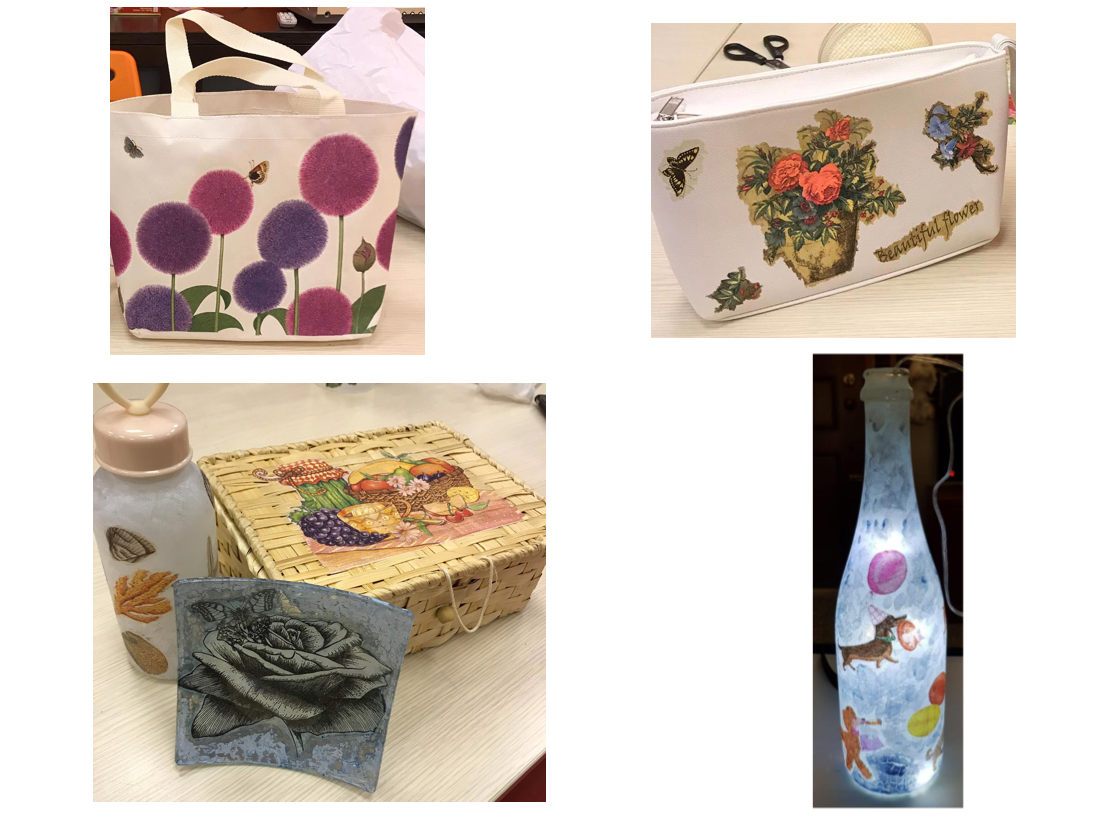 ---
Dates: (8 Sessions) (Tues)
Apr 16, 23, 30
May 7, 14, 21, 28
Jun 4
Time: 10am - 12pm

Course Fee: $280 ($56 for eligible seniors)
Includes material fee of PVC pouch and one cotton tote bag for first 2 lessons, use of napkins, Decoupage glue, artist varnish, glue sponge, varnish brushes, square sponge, acrylic paint, plastic container.
Participants are encouraged to bring their own Recycle items for the classes (A wooden box, glass bottle and glass plate etc ). You may also choose to purchase these additional items in class if you do not have them.
To bring every lesson: A pair of scissors and a hair-dryer.
---
About The Instructor: Pearl Tang
Pearl Tang has great passion in art and craft creations and its activities. Aside from decoupage, her interests also include crochets, knitting, air-dry clay sculpture, jewellery-making, Crepe paper flowers, Soft-Pastel painting etc.
Pearl is a certified facilitator and trainer by WDA–ACTA. She has over 15 years of experience working in training and educational institutions and is currently a part-time teacher, teaching Business studies, English and basic computer. She is also a PA trainer.
---
* National Silver Academy (NSA) subsidy
- The NSA subsidy is for Singaporeans and Permanent Residents aged 50 and above.
- Each senior is eligible to receive subsidies for no more than 3 short courses per institution per calendar year.
- Arrive 30 minutes before class starts to complete the application process.
- Sighting of NRIC is required on the first day of class for verification
- Participants who do not fulfill the above criteria will not be eligible for NSA funding and will be required to pay the course fee in full; no refunds will be provided.
---
Please Note:
- ALL PAYMENTS ARE NON-REFUNDABLE
- Switching course dates: $30 admin charge plus any fee difference