Description
Simei: Handicraft Course (Pastel Nagomi Art 粉彩画) - Jun 11-Jul 30 (Tue)
(*Seniors enjoy a National Silver Academy subsidy)
Pastel Art is an easy-to-learn art form suitable for everyone, regardless of age or prior art skills. The therapeutic nature of Pastel Art encourages soothing of emotions, calming of the mind, and stress-relief, bringing joy and harmony to the heart of the painter and to those who admire the art.
In this class, you will learn Pastel Nagomi Art, which is a healing art founded in Japan, and get to make beautiful decorative cards. It uses pastels and fingers to create a gentle, transparent, warm, and heart-touching art through simple, yet unique painting techniques.
---
Dates: 8 Sessions (Tues)
June 11, 18, 25, July 2, 9, 16, 23, 30

Time: 10am-12pm
Course Fee: $280 ($56 for eligible seniors*)
(Course Fee includes: Soft Pastel Colour set, Art Papers 100-130gsm, fixative spray, metal wire net, kneaded eraser, hard eraser and eraser pen)

Please bring your own: Rulers (long and short), regular A4 paper, scissors, old newspapers
(Minimum 10 students to start class)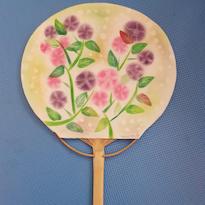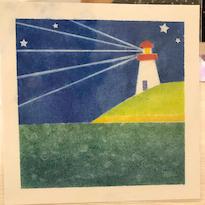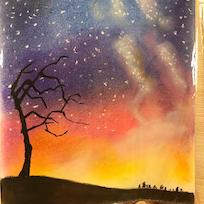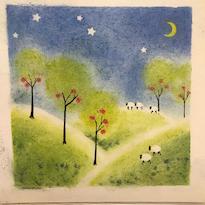 ---
About The Instructor
Pearl Tang has great passion in art and craft creations and its activities. She is a Certified Trainer of Japanese Pastel Nagomi Art (JPNA). Aside from Pastel Art, her interests also include crochets, knitting, air-dry clay sculpture, jewellery-making, Crepe paper flowers etc.

Pearl is a certified facilitator and trainer by WDA–ACTA. She has over 15 years of experience working in training and educational institutions and is currently a part-time teacher, teaching Business studies, English and basic computer. She is also a PA trainer.
---
* National Silver Academy (NSA) subsidy
- The NSA subsidy is for Singaporeans and Permanent Residents aged 50 and above.
- Arrive 30 minutes before class starts to complete the application process.
- Sighting of NRIC is required on the first day of class for verification.
- Participants who do not fulfill the above criteria will not be eligible for NSA funding and will be required to pay the course fee in full; no refunds will be provided.

---
Please Note:
- ALL PAYMENTS ARE NON-REFUNDABLE
- Switching course dates: $30 admin charge plus any fee difference