Description
Simei Health Talk: Art Therapy In Prevention Of Dementia - Jun 1 (Sat)
Dementia is a major health concern for many people because it affects memory, judgement, behavior, mental health and quality of life. This talk covers what is Art Therapy and how it can help Dementia patients. In addition, understand how art as therapy can be used to prevent Dementia and general mental health. This talk is by art therapist Mr. Paul Lee, who has been practicing art therapy for almost 10 years.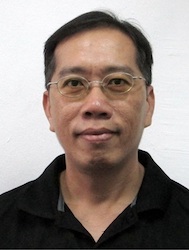 Speaker: Paul Lee Thiam Seng, Artist, Art Therapist and Consultant

Mr. Paul Lee Thiam Seng is an artist, art therapist and consultant. Mr. Lee holds Masters of Art in Art Therapy from LaSalle College of the Arts and he has been practicing Art Therapy since 2009.

He has experience in running individual and group art therapy treatment for pupils at Association for Persons with Special Needs (APSN), women with breast cancer at KK Women's and Children's Hospital (KKH), psychotic patients at Changi General Hospital (CGH) Psychiatric Ward, older adults (geriatric) at Kwong Wai Shiu Hospital's (KWSH) Day Rehabilitative Center and Geriatric Day Hospital (GDH) at CGH.

Mr. Lee conducted research at KKH for his Art Therapy masters thesis: "Art Therapy as a Modality of Healing in Stages - For Women with Breast Cancer." Mr. Lee is a dynamic and versatile artist, he has created many masterpieces and with ability to master many different art forms.