Description
Working in a 24/7 economy, we all know that eating well and living well is important, however "doing" it in real life can be challenging. With many of us taking on multiple roles and responsibilities, our minds and bodies practically work round with clock with little attention paid to our general well-being.
Join in the talk to learn from Dr Hoo how we can live better.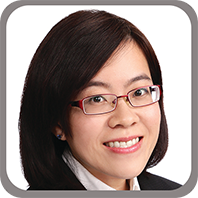 Speaker: Dr Hoo Hui Kim, Medical Doctor
Dr Hoo obtained her medical degree from Australia and served as a resident physician in the Accident and Emergency Department of Alexandra Hospital for many years, before leaving to pursue a career as a general practitioner. She holds a Graduate Diploma in Family Medicine and is a member of the College of Family Physicians.