Description
Loneliness can hit any one of us at any time. Sometimes it may due to some major changes in life, sometimes we may have no reason to feel this way. Sometimes loneliness can be a symptom of something else going on in our lives thus it is good to know how these are related to well-being.

Learn how we can overcome loneliness that can lead to depression from Dr Seow.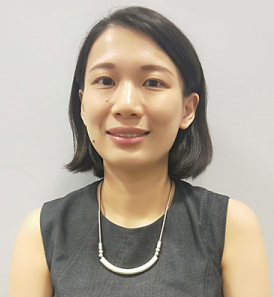 Speaker: Dr Seow Su Yin, Psychiatrist, Sengkang General Hospital
Dr Seow is an accredited Psychiatrist practising at Sengkang General Hospital. She has a strong clinical interest in Old Age Psychiatry, especially in managing depression, anxiety and dementia.
She has worked in various settings such as inpatient, outpatient and outreach to community in different hospitals in Singapore.

Dr Seow fulfilled her years of residency in National Psychiatry Residency program and earned her postgraduate qualification as a trained psychiatrist. She is also a member of Royal College of Psychiatrist (UK).

During her training as Psychiatrist, she contributed in Clinical Audit on 'Appropriate Management of Primary Insomnia in the Outpatient Setting', at the Institute of Mental Health.

She is currently doing a research on the evaluation of Peer Supporter Service in Sengkang General Hospital, which is a relatively new initiative by SKH and the only general hospital that employs Peer Supporter for the better care of Psychiatric patient.

She believes that by overcoming the stigma surrounding mental illness, a better mental health care can be accomplished.