Description
We all go through life experiencing negative emotions such as sadness, disappointments and frustrations at one time or another. Sometimes we move on in life but sometimes we do not.
To some people, depression can be so severe that it dominates their lives, preventing them from coping as they used to. Kate Loreto will be sharing her experiences on how she cope with her depression and her journey to recovery.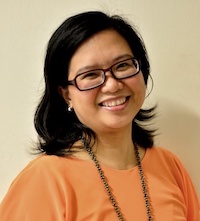 Speaker: Kate Loreto, Depression Survivor
Kate first encountered depression in 1997, following an event that changed the way she saw herself and the people around her. Now Kate works full-time in the mental health sector, using her lived experiences to advocate for recovery and to help others like her rebuild the parts of their lives that were broken by mental health challenges.