Description
Simei: Lasting Power of Attorney - Aug 18 (Sat)
Ever wondered who will look after your financial or health and welfare when you lose the capacity to do so? A Lasting Power of Attorney gives another individual the legal authority to look after your affairs in such cases, and it is not just for the elderly - mental and physical incapacity can hit anyone at any time. Come learn how you can plan ahead to ease the potential burden on loved ones.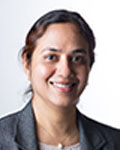 Speaker: Dr Bharathi Balasundaram, Consultant, Changi General Hospital
Dr Bharathi Balasundaram is a senior consultant in the Department of Psychological Medicine at Changi General Hospital specialising in geriatric psychiatry. Her areas of special interest range from medicolegal aspects among the elderly to delirium and dementia, among others. Her thesis for her master's degree in clinical psychiatry was on acute confusion in the elderly. Prior to working at CGH, Dr Balasundaram worked as a consultant in England.