Description
Many people are fearful of dying in pain, particularly from cancer pain. It is therefore reassuring to know that even in advance cancer at the last stages of life, pain can generally be managed. In the current medical setting, dying in pain should therefore be considered largely avoidable. This session will first discuss the strategies that are available for the management of severe cancer pain at the end-of-life. But physical pain may only be one aspect of the "total pain" that we experience at the end-of-life. And without turning towards dying and death, we may not be able to address the true extent of our pain or suffering, and our remaining life and the lives of our loved ones may still remain unbearable. The talk will therefore further explore what else may be needed for us to live and die without pain.
Join us for the talk with Dr Tan Yew Seng to find out more.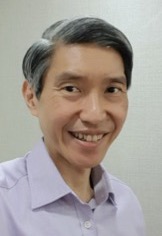 Speaker: Dr Tan Yew Seng
Dr Tan is an accredited family medicine and palliative medicine physician, with additional qualifications in psychotherapy and end-of-life chaplaincy. He now works as the Senior Consultant in Palliative Medicine at the OncoCare Cancer Centre.