Description
MacPherson: Nutrition for the Brain - Mar 2 (Sat)
Your brain is an important organ and deserves to be treated with respect and care. A well-nurtured brain preserves clear thinking, memory and mood. Your diet, sleeping and exercise patterns are key to maintaining and even improving your brain health. This educational seminar provides clear and simple steps you can take to care for your brain and keep you healthy.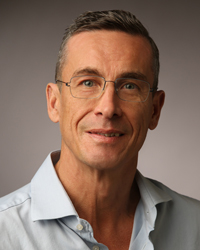 Speaker: Dr Naras Lapsys, BSc, MSc, PhD, APD, ACAAM, ABAAHP. Accredited Practicing Dietitian and Longevity Medicine Practitioner

Dr Lapsys, who has a PhD in Medicine, began his career at the prestigious Garvan Institute of Medical Research in Sydney, Australia. After 10 years of academia, he returned to studies, obtained a master's degree in nutrition, and in 2004, opened his first nutrition clinic.


Over the next 14 years, he has helped thousands of people with weight and chronic health issues and developed expertise in gastro-intestinal health, pregnancy and sports performance. He also became Board-certified in regenerative and anti-aging medicine.


In 2018, he relocated to Singapore. He continues to work with a passion for helping people live healthier and longer lives.