Description
Eating fruit and drinking its juices provides health benefits — people who consume more fruits as part of an overall healthy diet are likely to have a reduced risk of some chronic diseases. Fruits provide nutrients vital for health and maintenance of your body. Know more about this topic by joining us in this talk.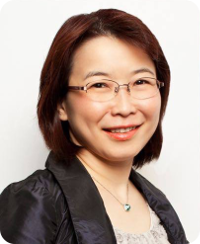 Speaker: Dr Ong Mei Horng, Food Scientist, A*STAR

Dr Ong Mei Horng was the Director of Fast-Moving Consumer Goods Implementation at A*STAR Singapore's Advanced Remanufacturing and Technology Centre. She is also an Adjunct Professor for the NUS Master of Science (Food Science and Human Nutrition) Postgraduate course. She has more than 28 years of working experience in food industry globally prior to joining the Research agency and University. She is passionate about food and especially diet related health matters for consumes and community.