Description
Simei: Prostate Diseases - Dec 1 (Sat)
What are prostate diseases and their symptoms? Do you know that prostate cancer is one of the most common types of cancer in men?
The prostate is a walnut-sized gland situated below the urinary bladder in men. Find out from Urologist Dr Simon Chong how you can detect prostate diseases and what you can do to care for your prostate health.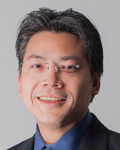 Speaker: Dr Simon Chong, Consultant Urologist
Dr Simon Chong is a Consultant Urologist with his own practice at the Simon Chong Urology & Andrology Centre in Singapore. Prior to this, he was a Consultant in the Department of Urology at Tan Tock Seng Hospital, Singapore.