Description
Simei: Recognising & Dealing with Burnout - 21 Sep(Sat)
Being exposed to continual stress can cause us to burnout. Feelings of exhaustion, anxiety, and isolating from friends and family members can be some of the signs. However adopting a healthy lifestyle and self-care are ways we can better manage.
Are you experiencing these signs of burnout? Burnout is one hazards in life that we really should keep a close eye out for. Learn more from Dr Faith Chia in this saturday health talk.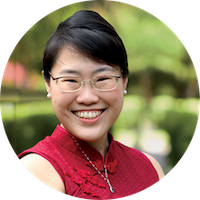 Speaker: Dr Faith Chia, Rheumatologist
Dr Faith Chia is a Senior Consultant at Tan Tock Seng Hospital and Designated Institutional Official of National Healthcare Group Residency, where she oversees the training of doctors pursuing specialist training. Dr Chia is particularly interested in physician burnout and her foray into mindfulness stemmed from trying to find a solution to burnout. She is a mother to two children who have been enthusiastic companions on her mindfulness journey.