Description
Simei: Training the Monkey Mind - July 13 (Sat)
Training the Monkey Mind.
Understanding how our mind and emotions works in this stressful, demanding and competitive environment. Dr Hoo will share more on how we can understand how the mind works.
Come learn how to manage our mind and emotions with Medical Doctor Dr Hoo Hui Kim.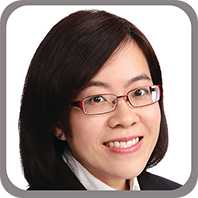 Speaker: Dr Hoo Hui Kim, Medical Doctor
Dr Hoo obtained her medical degree from Australia and served as a resident physician in the Accident and Emergency Department of Alexandra Hospital for many years, before leaving to pursue a career as a general practitioner. She holds a Graduate Diploma in Family Medicine and is a member of the College of Family Physicians.