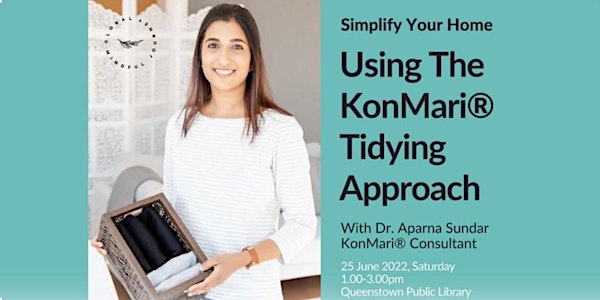 Simplify Your Home Using The KonMari® Tidying Approach
Location
Queenstown Public Library - Level 1 Programme Zone
53 Margaret Drive
Singapore, 149297
Singapore
Learn how to create an intentional home environment with a workshop by Dr. Aparna, a KonMari consultant and positive parenting coach.
About this event
Important Notice
This programme/event is open to members of the National Library Board, Singapore. Please ensure you have your myLibrary username on hand before proceeding with the registration. If you do not have a myLibrary username, you can create one here: https://account.nlb.gov.sg/.
About the Programme
Struggling with clutter as a parent and finding it challenging to let go of items? In this workshop, Dr. Aparna, a certified home organising consultant trained by Marie Kondo and Montessori positive parenting coach, teaches a unique approach to simplify your life using her 4-STEP approach.
Being a parent herself and with her experience working with families, she understands the challenges parents face in finding a balance between providing children with the best learning/play material and maintaining an organised home. 
Through this workshop, she hopes to assure parents that clutter need not come in the way of building positive relationships with their families while also teaching them how to create spaces in their homes to encourage their child's independence. You will also learn how to live more sustainably by shifting your mindset around future purchasing to a more mindful one as well as including low-waste alternatives in your home. Learn how to involve the whole family in creating an intentional home environment and find joy in building positive connections with them.
This programme is recommended for parents.
Participants are to prepare and bring these materials to the workshop:
A T-shirt
A pair of jeans/pants
About the Speaker
Dr. Aparna Chari Sundar is a KonMari® home organising consultant, sustainability advocate, and Montessori Positive Parenting Coach. She is passionate about empowering parents in fostering meaningful family connections by creating a peaceful home environment through mindful organising strategies.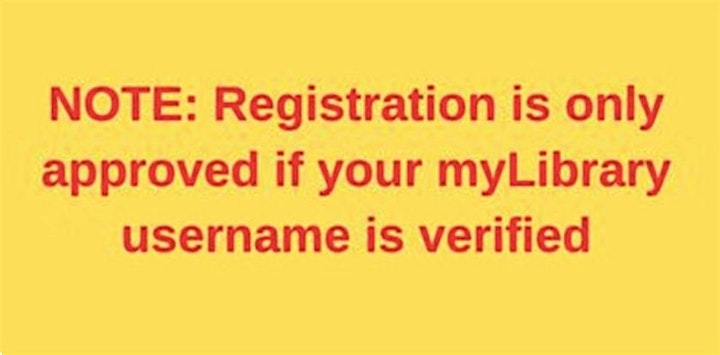 Please note the following:
All participants are to register for a ticket.
Each ticket admits 1 person only.
Seats of late attendees will be given to waitlist.
NLB reserves the right to deny entry to participants who do not abide by the ground rules.