Description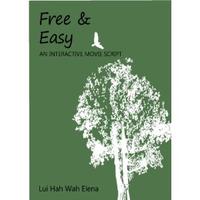 Date: 18 November 2011
Time: 7.00pm
Venue: Earshot, The Arts House (1 Old Parliament Lane)
This November, Dr Lui will share her experience in Creative Writing. How did she conceptualise her first movie script, develop the characters, structure the scenes, use of metaphor and provide the guiding question for personal reflection.
She will also give some guidelines for the use of a movie script to enhance selfawareness and interpersonal communications. Free & Easy – An Interactive Movie Script has seven key characters of different ages with multi-cultural backgrounds.
All are welcome! No, you do not have to have read the book before coming, though we certainly hope you'll do so after the session.
For more information, please download this brochure.
The Singapore Book Club is a joint collaboration between the National Book Development Council of Singapore and The Arts House and supported by the National Arts Council.