Description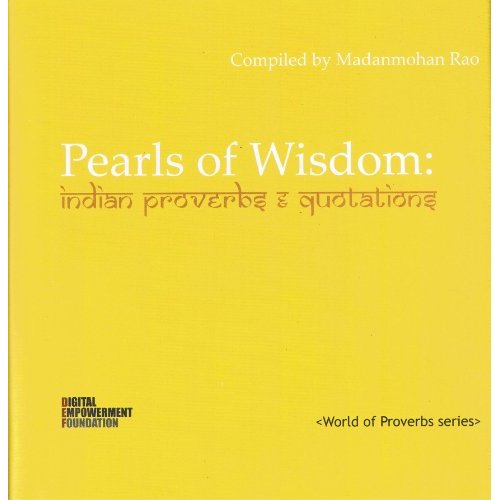 Date: 6 December 2011
Time: 7.00pm
Venue: Play Den, The Arts House (1 Old Parliament Lane)
This compact CD-sized 150 page book lists over 1,000 proverbs and quotations from India. The proverbs are translated into English from 24 Indian languages.
The book reading will highlight some of the humorous and insightful proverbs and quotations from India, show how proverbs can be used in modern day settings of business and education, and much more. The reading will be interactive and the audience will be encouraged to share some of their own favourite proverbs and quotations as well. It will conclude with the relevance of proverbs and sayings as living embodiments of a rich and contemporary culture.
Special performance by the Joshiley Bhangra Troupe. Come dressed in Indian costume!
All are welcome! No, you do not have to have read the book before coming, though we certainly hope you'll do so after the session.
For more information, please download this brochure.
The Singapore Book Club is a joint collaboration between the National Book Development Council of Singapore and The Arts House and supported by the National Arts Council.