Description
In 2013, Singapore Children's Society inaugurated the Singapore Children's Forum to serve as a public platform for children in Singapore to dialogue, discuss and express their opinions on issues that affect and matter to them. In keeping with the United Nations Convention on the Rights of the Child, the Singapore Children's Forum encourages students to actively participate and represent themselves in their communities.
Building our 12th SCS Lecture's theme, "Growing up in an unequal society" link, this year's version of the SCF features a flim, "INequality", where we consolidate and present our data from around 25 children their perceptions of unfairness and inequality.
This event will be particularly relevant for practitioners of the social service, professionals working with children, and of course, parents. The event is suitable for children 10 years and above.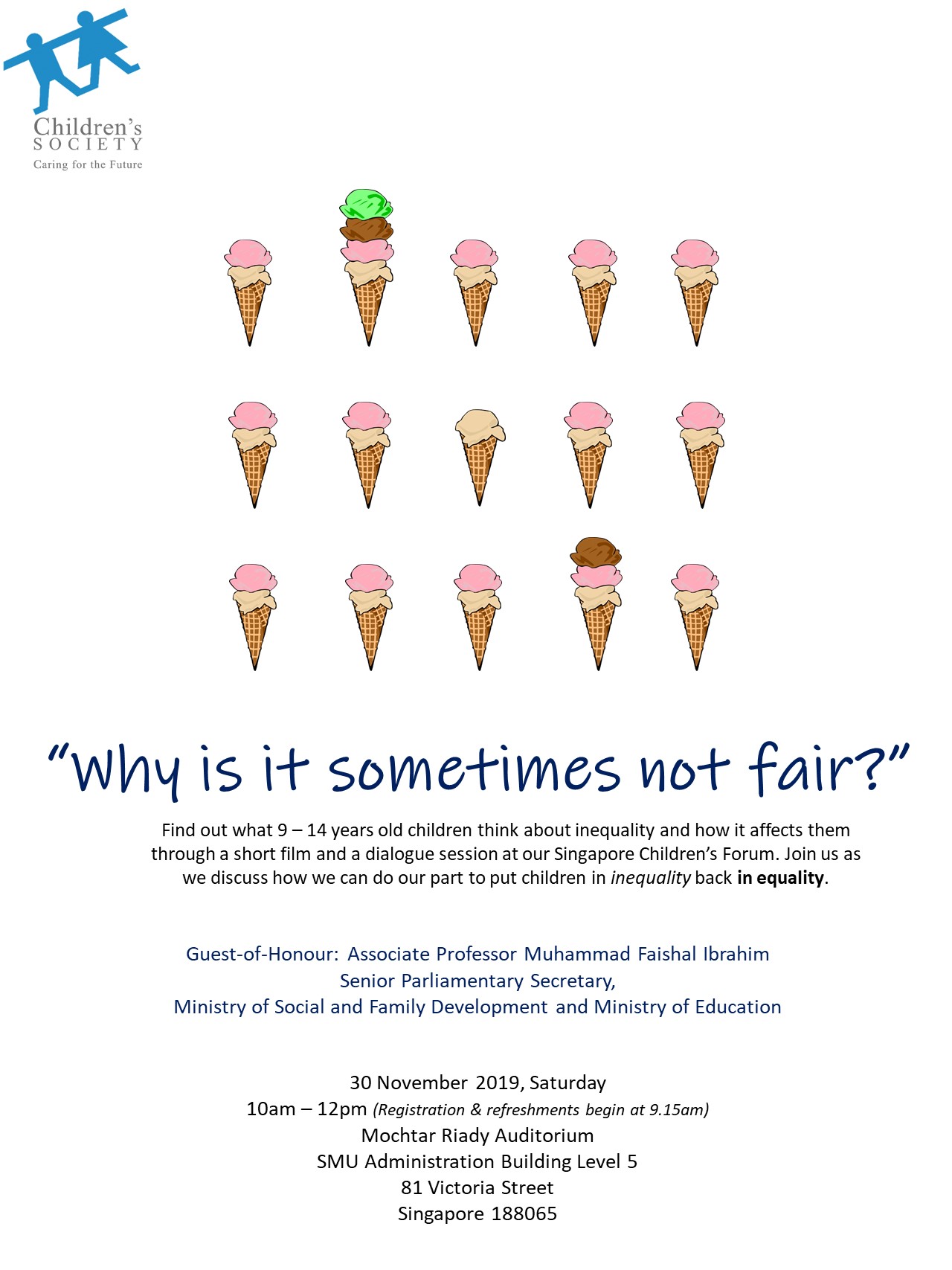 Please note that while there are no charges for this event, admission is by registration only. If you are having problems registering on Eventbrite, please email us at scf@childrensociety.org.sg.
We might also periodically send you updates with regards to this event.