Sales Have Ended
Ticket sales have ended
Thank you for registering for our SG Mompreneurship 4.0 Workshop. We will sending you reminder via WhatsApp closer to the day of the workshop. Do follow Mother Industrialist on FB page & Instagram for any updates https://www.facebook.com/motherindustrialist/ https://www.instagram.com/kenneth_motherindustrialist/ If you have any enquires, please send email to admin@motherindustrialist.com Thank you very much and we will see you at the workshop, Mother Industrialist Team
Sales Have Ended
Ticket sales have ended
Thank you for registering for our SG Mompreneurship 4.0 Workshop. We will sending you reminder via WhatsApp closer to the day of the workshop. Do follow Mother Industrialist on FB page & Instagram for any updates https://www.facebook.com/motherindustrialist/ https://www.instagram.com/kenneth_motherindustrialist/ If you have any enquires, please send email to admin@motherindustrialist.com Thank you very much and we will see you at the workshop, Mother Industrialist Team
Description
Are you a stay at home mom?

Want to be a financially independent person?

Want to manage your living and expenses?

With the increasing digitalization, now you have the chance to be the boss of your own.

Start a business today and get control of your income and finances.

You'll be wondering as for how you can start a full-fledged business while sitting at home managing all the bills? Well, you certainly can, all you need is a little exposure and the right mentorship to do so. That's why we're here with our exclusive and highly informative Singapore Mompreneurship 4.0 Workshop going to held on 28th March 2020.
Date: 28th March 2019 (Sat)
Time: 930am - 6pm (Registration starts at 9am)
Venue: 1B Trengganu Street (3F), Singapore 058455
Registration fee:
Early Bird: $30* per pax (Usual Price:$60* per pax) *Early Bird rate ends on 18th March 2020

*Note: Lunch and light refreshments will be provided.

* Sale of Tickets will end on the 25th March 2020 before 2359hrs

TOPICS TO BE COVERED IN THE WORKSHOP
How to Grow Your Brand using Social Media

How to build a business that is suitable for a Mom

How to overcome challenges as Mompreneurs
Come and join us to learn how you can be the next economy mover, have a strong business foundation, buy & sell online and how to brand yourself or your business to market online.
We will have a panel of successful mothers who had built their business while juggling motherhood. They will be sharing what are their struggles and challenges balancing both motherhood and business, their tips on how to overcome all these.
---
WHO SHOULD ATTEND THIS WORKSHOP?
Startups by home-based mothers

Mompreneurs at the growth stage

Mompreneurs working and running businesses with teams and infrastructure

Mothers with babies or school going kids who want to pursue their passion and monetize from it.

Mothers who are the sandwich generation between kids and elderly who want to build a legacy for their children

Mothers who want to balance both their business and motherhood

Working mums/Single mums who are struggling in their day job and parenting their children

Women Entrepreneurs who are looking to start a business or to grow your business to the next level
---
Why choose Mompreneurship 4.0 Workshop?
Being a mom is a full-time job as you get a very little time for yourself. That's why we've arranged a highly informative and edifying workshop to give you the right information. You can have plenty of benefit from attending this workshop, and some of them are as follows.

· Learn online marketing for business promotions:

As we've mentioned earlier that the online world is huge and is equally open for every single person to gain as much as he or she can. One of the biggest perks of being an online business is exposure. With a little effort, you can get massive exposure to enhance your customer base and also to increase your brand loyalty. Another advantage of being a digital entrepreneur is that you can decide your business timings and routine. As we have mentioned earlier that through a digital business you can not only get the hold on your job timings, but you can also control your profits.

· Learn business fundamentals:

Mompreneurship 4.0 Workshop is all about assisting and help the mothers who are struggling with their careers and family life. If you're a naïve and want to excel in the professional field, then we offer the right individuals with extensive experience to equip you with the basic business fundamentals. We welcome to all our lovely participants to learn the most prudent and crucial business techniques, tips and rules from the renowned business personnel.

· Learn to over the challenges being a mompreneur:

Handling your family life and your career could an overwhelming experience. We've seen a lot of mothers quitting their careers to give their family a preference. However, with the right help from the Mompreneurship 4.0 Workshop now you do not have to be a quitter. You can start a business of your own and can work while staying at home effortlessly.

· Discover the perks of being a mom:

Being a mother is the holiest tag anyone can ever have however, you do not get to enjoy this beautiful time while pursuing your 9 to 5 desk job. Why not stay at home watching your kids growing big while pursuing your career through the digital platform? Well, it will be a win-win situation for you.

· An opportunity for a lifetime:

Mompreneurship 4.0 Workshop is your sole chance to get the required assistance from the right people with proven skills. We are offering this opportunity to all our lovely mothers out there at the highly reasonable rates. You can never lose such an opportunity to be a wonderful homemaker and an economy shaker business person at the same time. Get your ticket through online registration and give your career a wonderful start. So, all you marvelous homemakers, it's the time to get up and be marvelous business icons as well.

So why wait more? Don't miss to mark this event, you're going to learn how to grow your brand, how to build your business, and how to overcome online challenges with the experts.


---


Speaker Profiles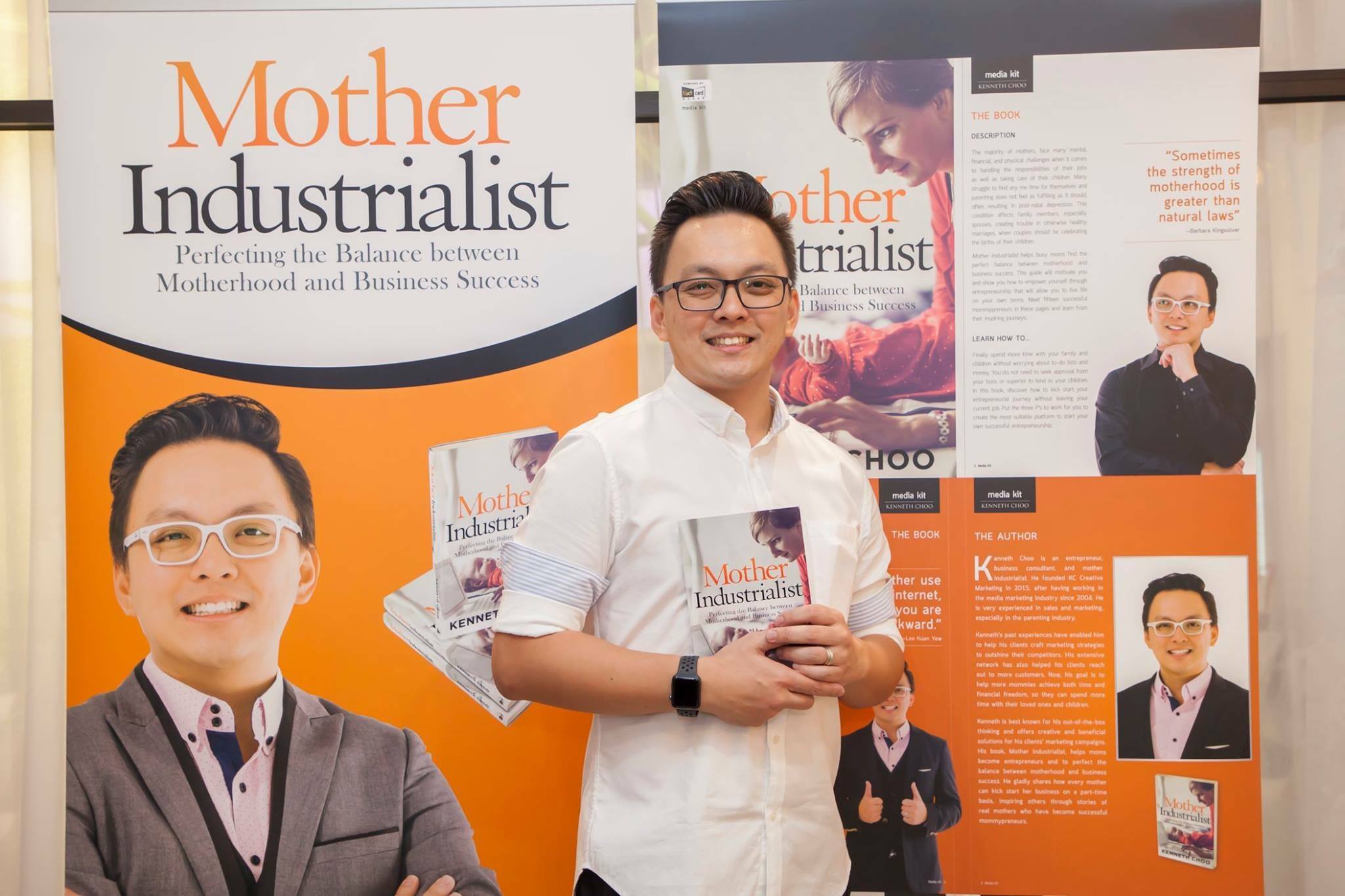 Kenneth Choo (Mr)
Author of Mother Industrialist | Founder of KC Creative Marketing Pte. Ltd.

Kenneth Choo is the author of the book, Mother Industrialist: Perfecting the balance between Motherhood and Business Success. He is an entrepreneur, business/marketing consultant, and Speaker. He founded KC Creative Marketing Pte. Ltd. in 2015, after working in the media sales & marketing industry since 2004. He is very experienced in sales and marketing, especially in the parenting industry.

Kenneth's past experiences have enabled him to help his clients craft marketing strategies to outshine their competitors. His extensive network has also helped his clients reach out to more customers. Kenneth is best known for his out-of-the-box thinking and offers creative and beneficial solutions for his clients' marketing campaigns.

His book, Mother Industrialist, share with parents how to perfectly balance both parenting and work so that they can have more time to spend with their children and their loved ones. He also shares with parents how they can craft a better future for their children's children. He helps parents to discover more about themselves and have this self-awareness which will help them to be a better person. He hopes that with Mother Industrialist, he will be able to inspire and empower more mothers with the skills and knowledge to become a better happier parent.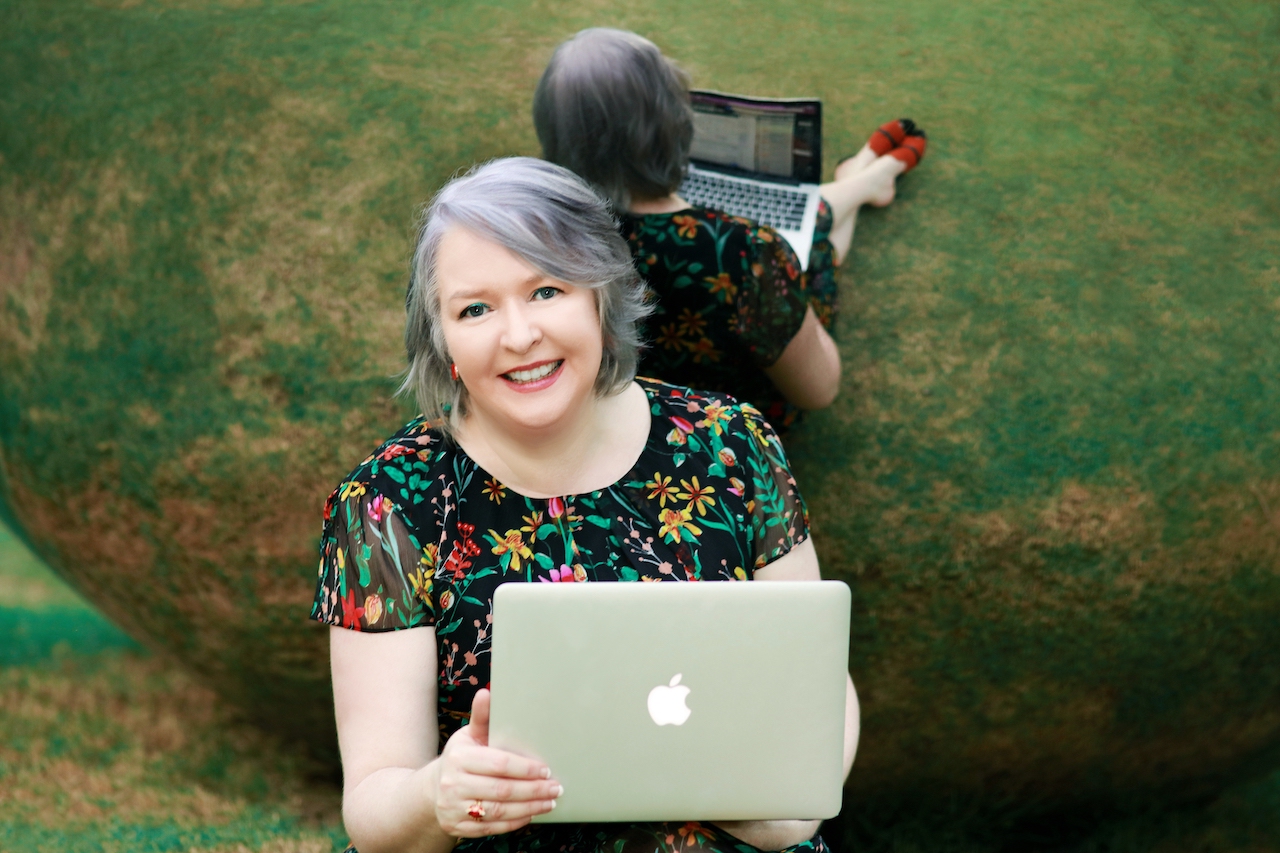 Ange Dove (Ms)
CEO and founder of Proof Perfect Pte Ltd & MarketSMART Learning Hub
Ange Dove is the CEO and founder of Proof Perfect Pte Ltd, a content creation agency, and MarketSMART Learning Hub, Proof Perfect's marketing training arm.
She has been serving MNCs and small businesses for 20 years providing content for websites, blogs, brochures, annual reports, presentations and more.A teacher by profession, Ange has recently come full circle by adding training to her professional services to help the small business owner become self sufficient in marketing so they can Get Ready, Get Seen, Get Business.
Ange started her business with the aim of working from home and looking after her two small children at the time. Business grew rapidly and within a few years Ange had a fully fledged agency with 10 staff. Taking advantage of cloud technology, she is once again stationed from home and manages the business on the cloud, employing a global creative team remotely.
Her two small children are now 20 and 19 years of age. Her son is just finishing his NS service and about to embark on a Communications degree and her daughter is enjoying a multimedia diploma.
The next generation of Proof Perfect? Time will tell.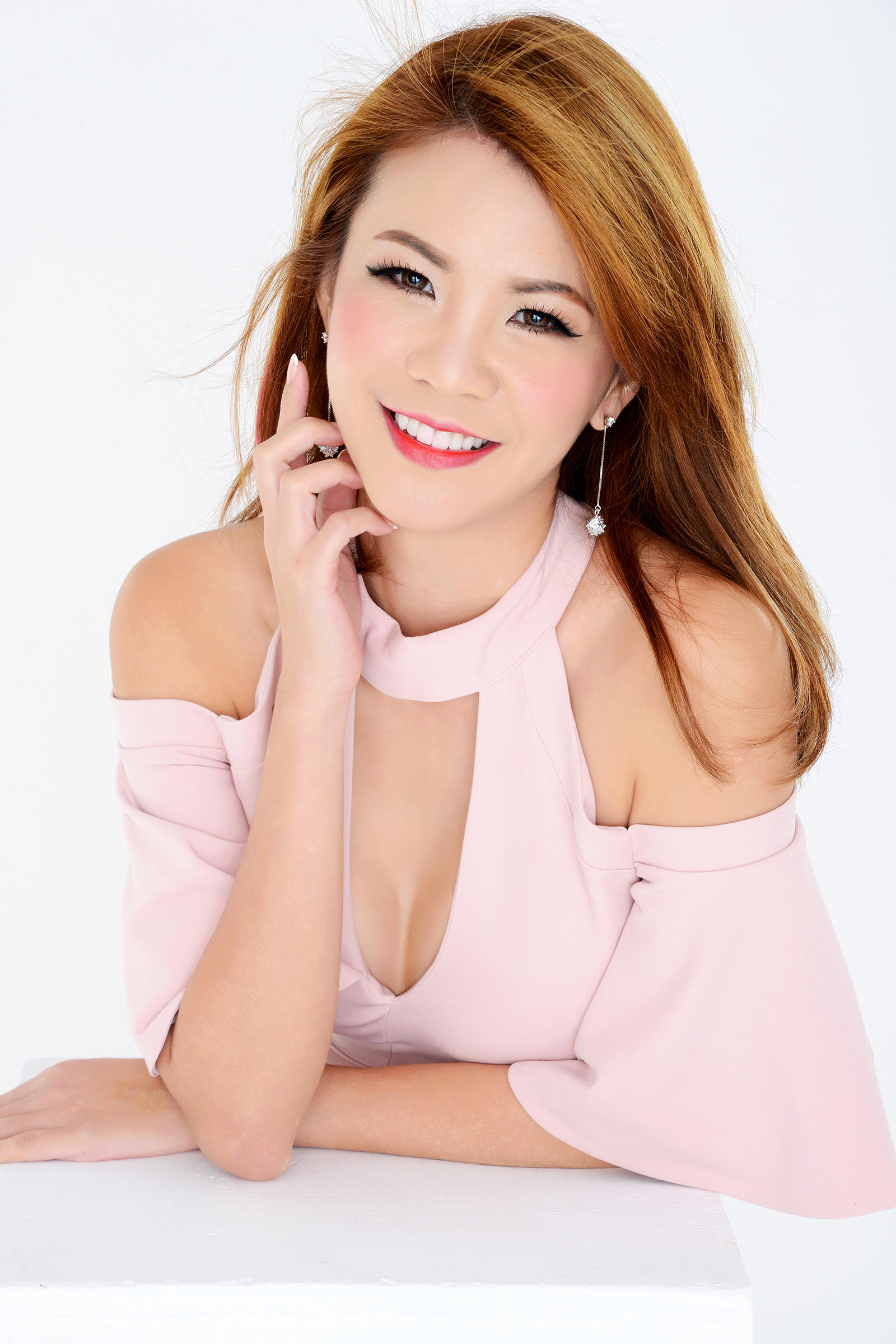 Rachel Pang
Entrepreneur
Rachel Pang is the epitome of symbiotic balance between being an entrepreneur, a mother and having an active social life. She manages an established marketing agency, OG Group, is working on a new startup now, is the loving mother of 3 young children and recently represented Singapore in an international beauty pageant and was crowned Mrs. United Nation.
While the word "juggling" is naturally the go-to descriptor here, Rachel is adamant that we embrace the synergy inherent in our life roles.
Her drive to be successful in the business arena also serves as an inspiration and motivation for working mothers. The natural nurturing spirit of a mother flows over into calm, confident, long term decision making in business and constantly engaging the enquiring minds of our children gives us a competitive edge in terms of a natural out-of-the box mindset. A healthy social life gives us the chance to unwind and increased confidence for our business and family decisions. Work-life balance is possible.
Rachel is overflowing with passion and takes great joy in sharing her wealth of experience with business owners, marketers and budding entrepreneurs, who are just itching to break out of boundaries.

Noel Tan (Mr)
Founder of The Social Butlerfly
A former Engineer and ex-Banker for 11 years, Noel found his passion as a Social Media Marketing Consultant 2 years ago.
Seeing the change in consumers behaviour due to disruptive innovations, he saw new opportunities in the digital marketing space, distinctly social media. He is a strong advocate on needs based selling and believes that social media platforms has the data and AI capabilities to understand human behaviours and interests, thus matching products to the right clients efficiently.
Being a Startup entrepreneur himself, he understands the pain of marketing and bootstrapping with limited resources.Thus setting himself on a mission with a goal to educate and help Startups and SMEs, that has little or no digital footprint, manage their social media growth and marketing.
Currently, Noel is the co-founder of Symplify Media, a Singapore based Social Media Marketing Agency. He is also the Founder of The Social Butlerfly, an online based marketing platform providing bite sized Instagram Account Management and Marketing services to Small Businesses out of Singapore.
---
Panel Speakers Profiles
Gena Ng (Ms)

Chief Education Advisor of MindChamps
A single mum of three children, Gena had the heavy responsibility of raising her children all by herself after her husband passed away in 2008. Prior to MindChamps, her entrepreneurial attitude had led her to try her hand twice as a business franchisee of two different yogurt brands.
Gena's mission in life is to add value to other people's lives, hence her belief in the MindChamps platform. As an accredited Education Success Coach & an Chief Education Advisor with MindChamps, she finds MindChamps to be aligned with her purpose in life, i.e. to serve, to lead, "to make a difference one by one to every human being I meet". She is convinced that MindChamps can inspire children to be the best that they can be, as it helps children to study effectively and yet have fun in the process. The above perfectly manifests Gena's Mummypreneur spirit, that ability to balance and harmonize the demands of Motherhood and the call of being an entrepreneur. Her advice to all aspiring mompreneurs is to BELIEVE with a firm intention and commitment. Finally, have FAITH that Success can be achieved!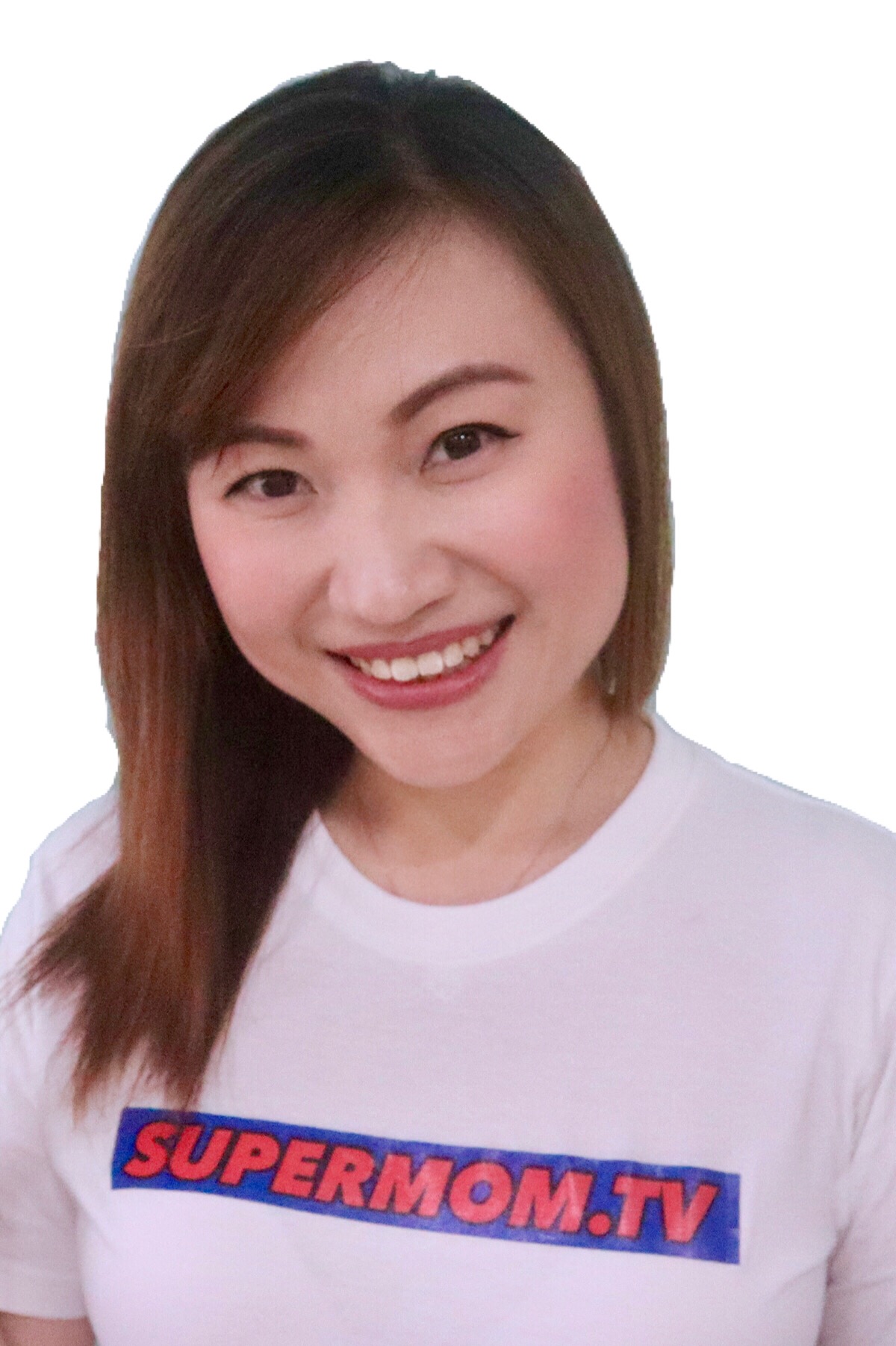 May Ng (Ms.)
Founder of SuperMom.TV & Author of The Ultimate Dropshipping Course
May was a former Real Estate agent. After being a mom, her real estate income plummeted because she prioritized her baby and family. She no longer enjoys being out working on her weeknights and weekends.
In the year 2012, she took an intensive course on Internet Marketing and Online Business. In one of the modules, there was a Dropshipping topic and there's when she got to know about this "NEW" online business model. She did a lot of research on this topic because at that time, there was not much info available on Dropshipping.
She started doing Dropshipping business since 2015 and have successfully built 3 E-Commerce stores since then. Over the years, she followed several mentors, fine-tuned her skills and applied all that she had learned on her 3 online businesses!
Being able to fully take care of family and earn full-time income is her dream life. She wishes to inspire other moms to do the same and follow her Mompreneur journey by creating videos on her YouTube channel SuperMom TV. Since then, she has a lot of request from her followers to create a course teaching how to make money online.
Based on her years of experience, through many trial and errors, she managed to come up with the perfect formula of doing Dropshipping that saved her a lot of costs and increased her sales tremendously! These strategies are tried and tested by her and are easily applied by anyone. Hence, it is also the perfect time for her to design e-learning for her international followers. And that's why she created The Ultimate Dropshipping Course.
Now, even with another new addition to her family, she is still able to earn a full-time income from home and taking care of both her precious at the same time! She is living a dream life right now because she can travel with her family anytime she wants. Her mission is to inspire more online entrepreneurs through her Dropshipping journey and hopefully, they can create a dream life for themselves too.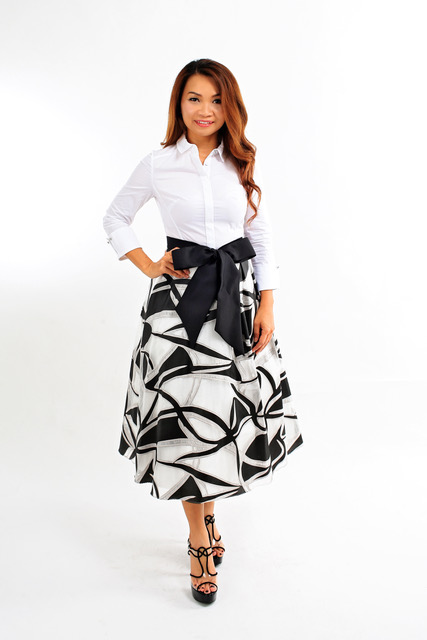 Lilian Ong (Ms.)

Author | Entrepreneur
Lilian Ong, is a mother of two teenagers and married for more than 25 years & still counting!
She was a stay-at-home turned entrepreneur and now author of her book Women of Courage, Breaking the Fear Barrier.
For many years, Lilian struggled with Self-doubt and Fear; battled with Depression, Body Image issue and was suicidal.
In time, she learned how to harness her inner strength and is now living a life of courage, purpose and freedom – inspiring and empowering women to go from living in fear to awakening with Courage and live out their dreams!
Lilian want to be a role model for her children and to her, the best way to teach them Courage is to show them by living out her own dream!
Lilian is a woman of many ventures!
She is the Founder of the social enterprise, Class Living, and Connecting Mothers Support Group.
An ambassador for Singapore Fashion Runway: Fashion For A Social Cause and a Community Leader of Soul Rich Woman Network
Note: This is a ticketed event! Limited Seating*
*Seats are limited and will be allocated on a first come first serve basis through online registration!
---
Organizer Description
Mother Industrialist believe in inspiring and empowering parents with the skills and knowledge to handle their parenthood struggles and challenges through Workshops/Seminar/Events.

Being a parent especially first-time parents, it is extremely challenging for you and that is why we create these unique workshops/seminars for you to brave through your parenting journey.


We believe that parents know parents well and that is why most of our partners are parents themselves so that they will be able to assist you better during the workshops.


Join us on this amazing journey of empowering more parents and promote more joy for you and your baby/children.
Kenneth Choo

Author of Mother Industrialist | Founder of KC Creative Marketing Pte. Ltd.

Ange Dove

CEO and founder of Proof Perfect Pte Ltd & MarketSMART Learning Hub

Gena Ng

Chief Education Advisor of MindChamps

Lilian Ong

Founder of Women of Courage Asia and Class Living

Rachel Pang

Entrepreneur

Noel Tan

Founder of The Social Butlerfly & Co-founder of Symplify Media

May Ng a.k.a. Supermom TV

Founder of SuperMom.TV & Author of The Ultimate Dropshipping Course