Description
The Singapore Muslim Youth Debate (SMYD) is back for its 8th year! Organised by the Youths of Darul Arqam (YODA) of the Muslim Converts Association of Singapore (MCAS), SMYD is an annual English debate competition aimed at developing innovative thinkers and engaging individuals amongst the youth in Singapore.
We have finally reached the Grand Finals! Over the course of two months, 16 teams and 8 individuals have engaged in the classic battle of words over current issues such as feminism, modernity and diversity.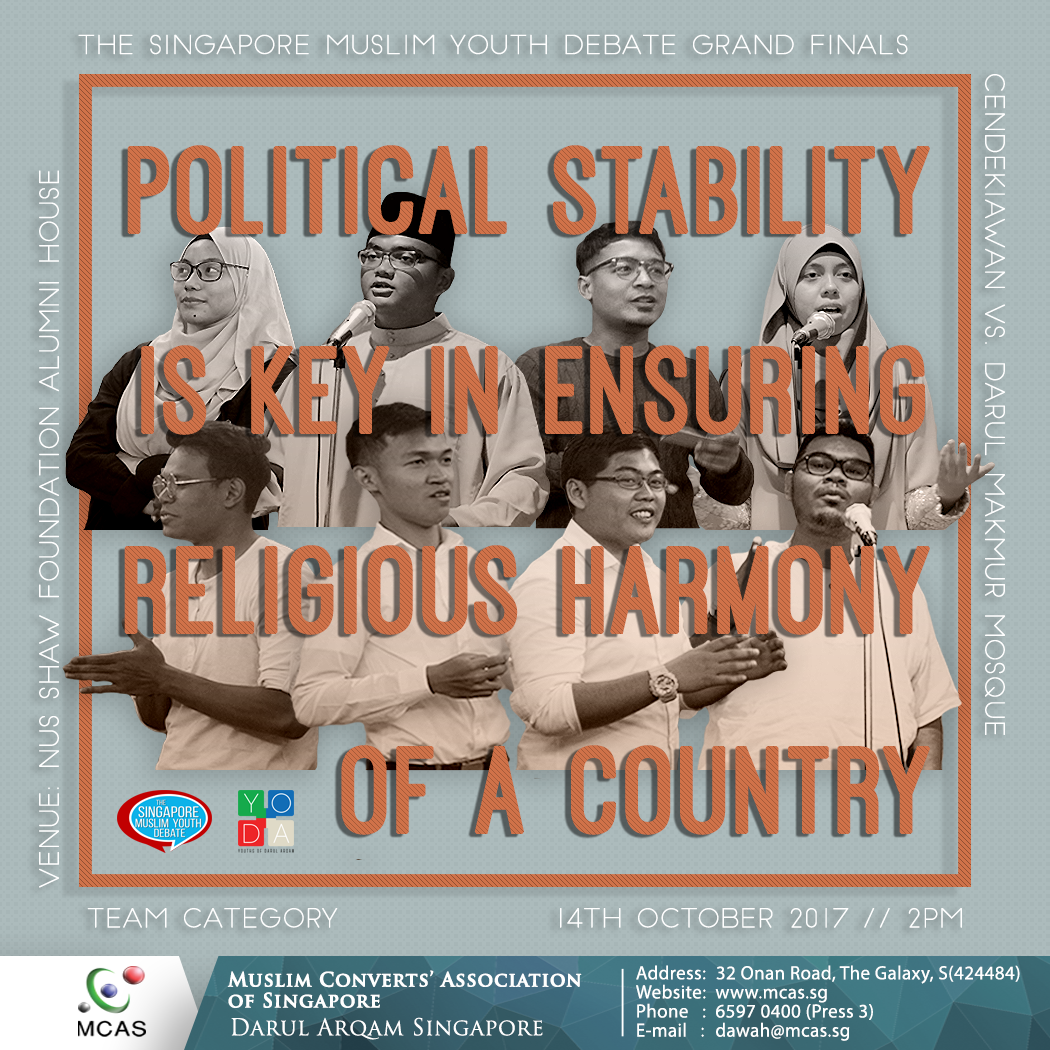 Only two teams are left. Team Cendekiawan will battle it out with the gentlemen from Darul Makmur Mosque on stage so here's the chance to catch them live in action!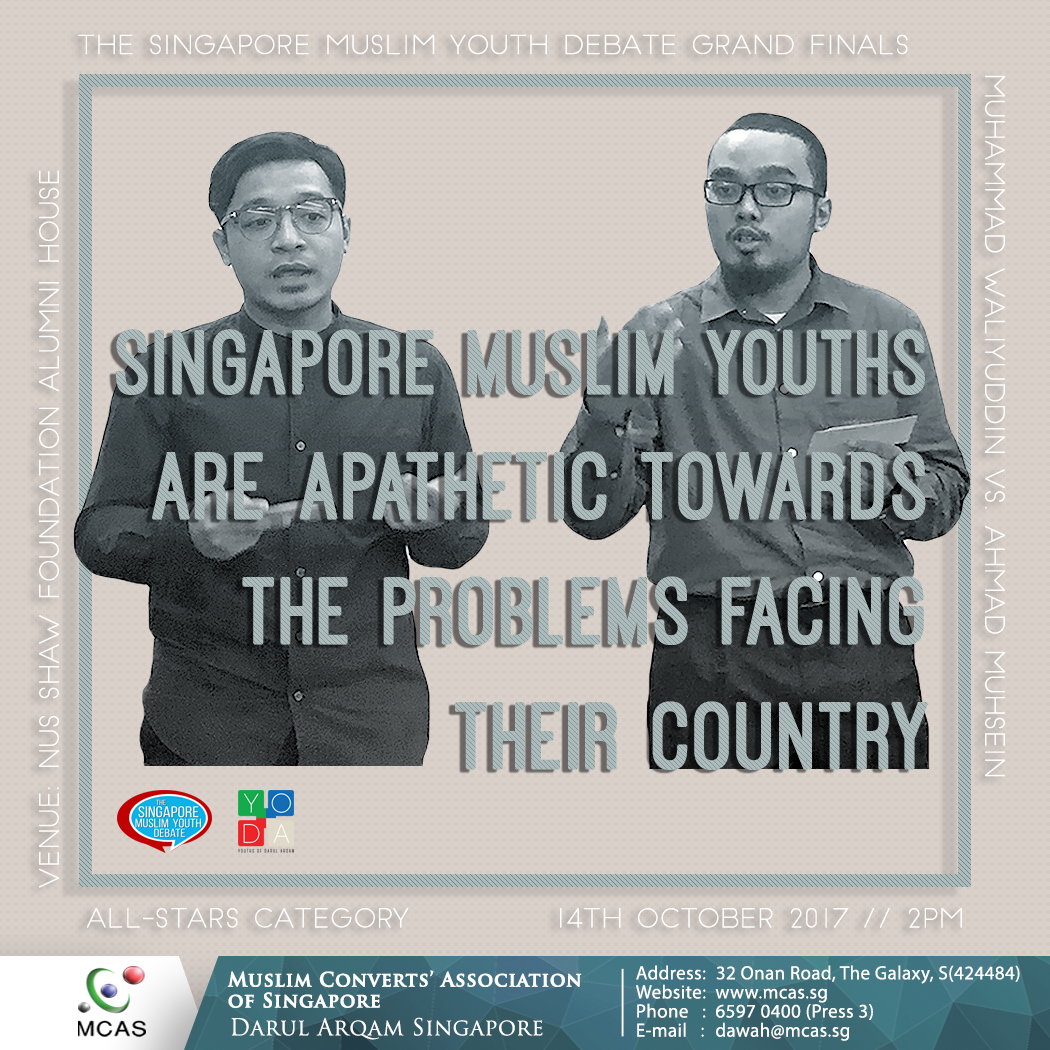 For the first time ever, we have the All-Stars Category made up of only the best debators! Watch history in the making as Muhammad Waliyuddin and Ahmad Muhsein fight for the title of the first ever All-Star Champion.
We have good food and prizes for you too. Don't wait, sign up now!
Time: 2-5.30pm, Doors open at 1pm and close at 1.55pm
Venue: NUS Shaw Foundation Alumni House*, Auditorium (Level 2)
Date: 14 October 2017
Check us out here:
Straits Times online, 15 October 2016, Muslim Youths Speak Up on Countering Radicalism at Debate http://www.straitstimes.com/politics/muslim-youths-speak-up-on-countering-radicalism-at-debate
· The Sunday Times, 16 October 2016, Muslim Youth Urged to Fight Radicalism
http://www.straitstimes.com/singapore/muslim-youth-urged-to-fight-radicalism
· Berita Harian, 17 October 2016, Golongan Belia Disaran Sumbang Usaha Menangani Radikalisme
*Not to be confused with NUS Shaw Foundation Building