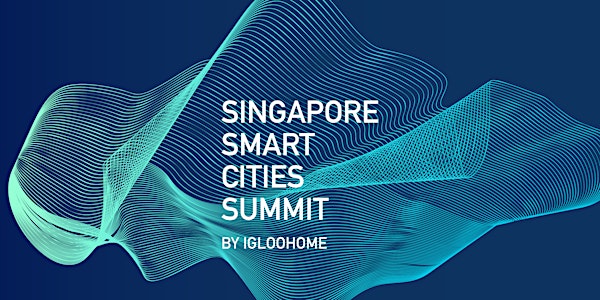 Singapore Smart Cities Summit by igloohome 2020
Showcasing the Best, the Latest and the Most Surprising Smart Cities Technologies.
About this event
The Singapore Smart Cities Summit by igloohome is a ground level initiative to support Singapore and the region's evolution towards becoming smart cities. The Summit is focused on deal closure for participants and showcasing the best, latest and most surprising smart cities technologies.
KEY HIGHLIGHTS
**World's First Smart Cities Show**
Imagine a cross between founders speaking on stage and the Victoria's Secret Fashion Show or Super Bowl. This Smart Cities Show is the first of its kind and is set to become an iconic highlight for companies in the Smart Cities industry to showcase their solutions in a much more engaging way.
**Corporate Innovators Lunch**
Experience the food of the future, watch the smart cities show while networking with startups, investors, government entities and other corporate innovators key to the smart cities ecosystem.
**Smart Cities Showroom**
Just like how you would visit a property showroom before you buy a house, we're creating a Smart Cities Showroom to help people envision their smart future.
**Newsmakers**
Meet and learn from newsworthy individuals and see them pit their ideas, principles and beliefs against each other.
**Quality Connections**
We strive on bringing in the most relevant people to the smart cities ecosystem and give you access to them.