Sit Tall After Stroke- How to achieve good seating posture for optimal body...
Description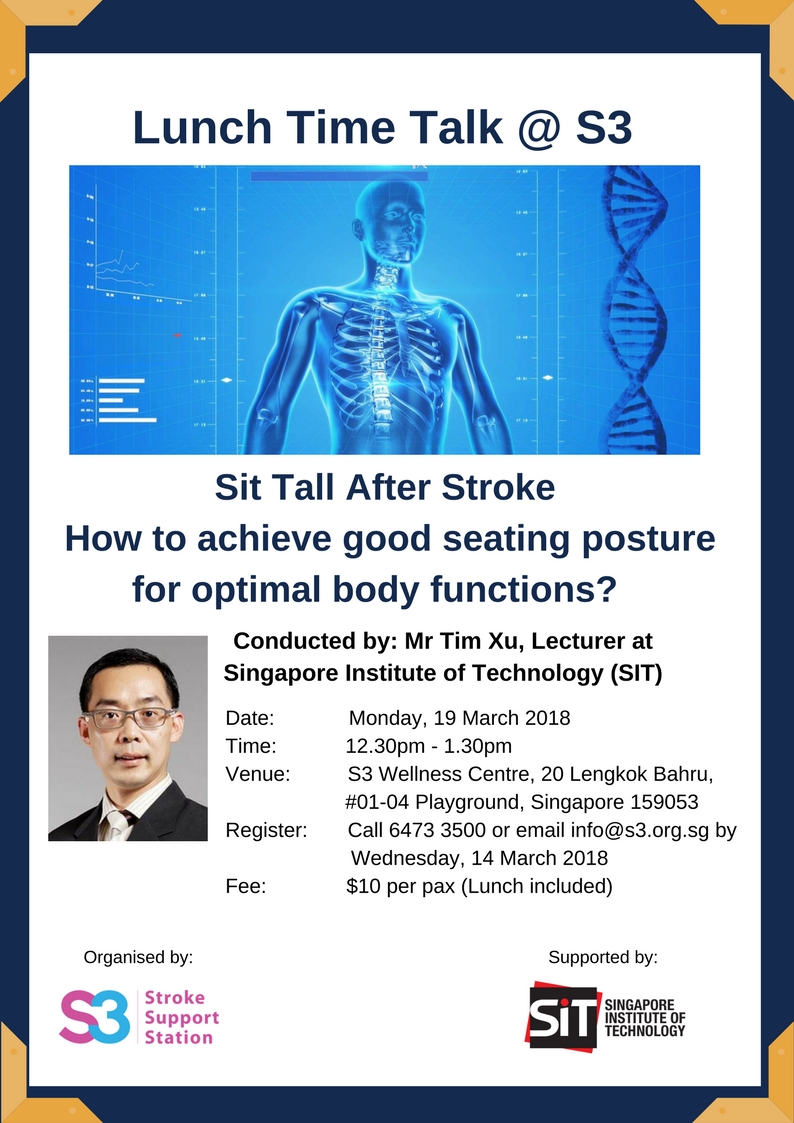 One of the most common issues in people after Stroke is having asymmetrical body alignment due to one-sided body weakness. This often leads to permanent body structural changes (e.g. change of spine shapes, shoulder semi-dislocation) and muscular pain. These will affect their body image, ability in self-care and more importantly their quality of life.
Having a good seating posture after stroke is vital in preventing them from developing body structural changes and functional decline. Furthermore, a good seating posture will enhance their ability in daily functions.
This health talk will cover the key principles of selecting appropriate seating (e.g. wheelchairs and chairs) and maintaining optimal seating posture through therapeutic activities. Hope that everyone who had a stroke will sit tall and be well throughout the recovery journey.
Sign up for the talk today by writing to info@s3.org.sg or call 6473 3500 to register a place today as places are limited!