Sales Have Ended
Ticket sales have ended
Thank you for your interest! At this juncture, we are full! Look out for subsequent sessions, and/or you can let us know, if you have a group of 10 pax, that we can arrange a separate/private session for you!
Sales Have Ended
Ticket sales have ended
Thank you for your interest! At this juncture, we are full! Look out for subsequent sessions, and/or you can let us know, if you have a group of 10 pax, that we can arrange a separate/private session for you!
About this Event
Does your youth like to doodle?
If the answer is "yes", would you like to harness that interest in doodling and sketching to support him/her in learning more effectively and efficiently?
Or perhaps you are looking for an approach that will allow your child to increase his/her ability to retain what he/she is learning? In the hope that your child will stay motivated in learning?
Would you like them to learn a skill, that will follow through with them, throughout their student lives, and beyond?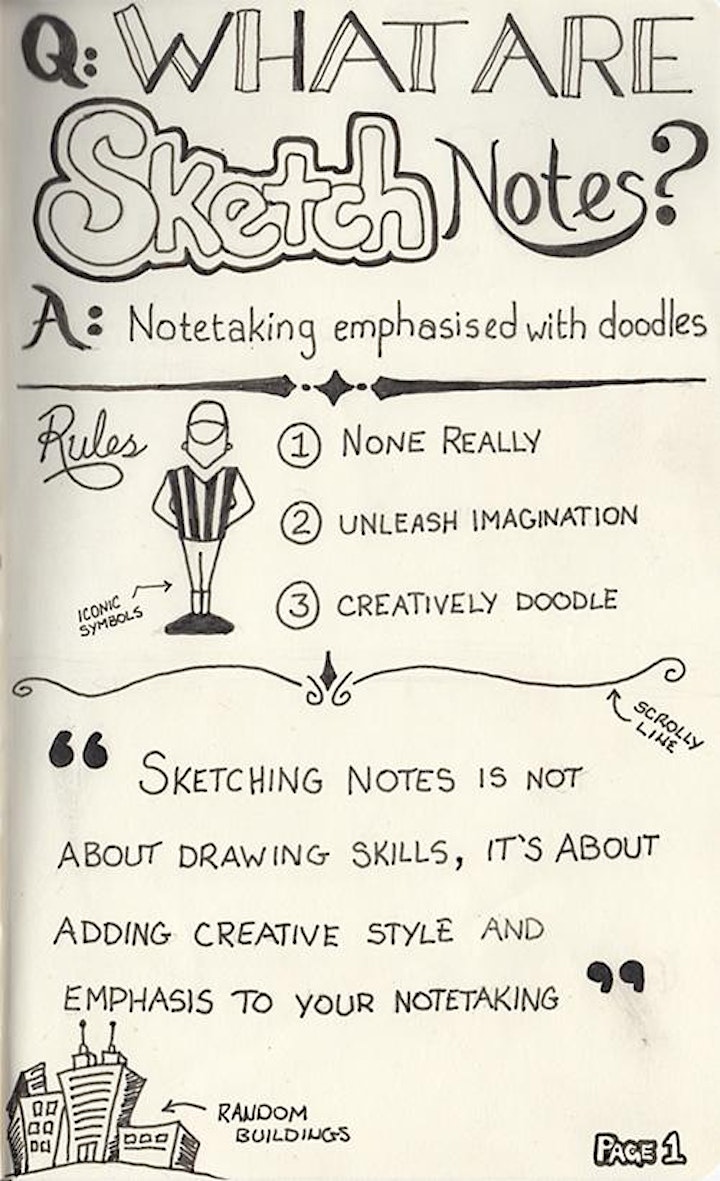 This is NOT an art/drawing class.
It is the learning and gaining of lifelong skill that will support in improving memory and regaining the joy in learning.
Research has shown that "because drawing gives your brain so many different ways to engage with new material -- you have to figure out how to draw it by imagining it in detail in your mind, you experience the physical feeling of rendering that idea, and then, in the end, you look at a visual representation of it."
"The bottom line is simple: Most of us are probably not using the best techniques to study. And drawing is the top of the heap when it comes to research-backed approaches. Not only will it help you get smarter fast, but drawing is also so simple and discreet that you can use it in almost any setting -- from a lecture hall to a meeting room."
"Drawing improves memory across a variety of tasks and populations, and the simplicity of the strategy means that it can be used in any setting where it's OK to doodle," sums up the Association for Psychological Science post highlighting the findings.
https://www.inc.com/jessica-stillman/drawing-is-fastest-most-effective-way-to-learn-according-to-new-research.html?cid=sf01002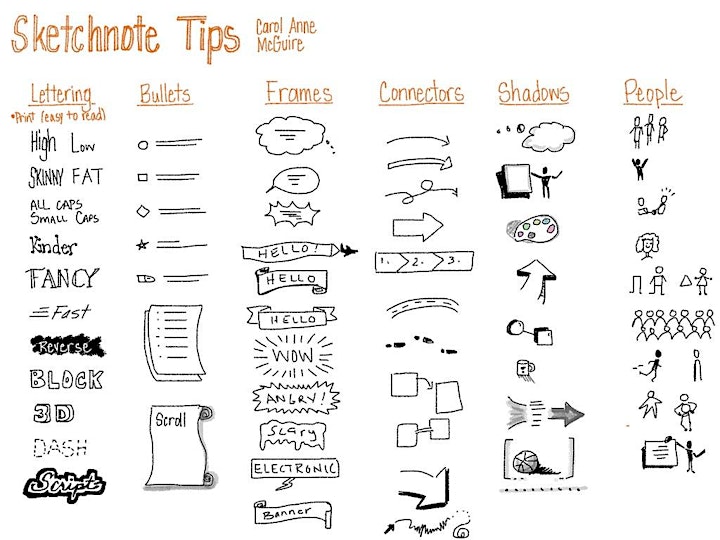 Session Objectives:
Improve listening ability
Enhance focus and attention
Learn tips in taking visual notes
Start sketchnoting
TESTIMONIALS
"My daughter enjoyed the programme very much, and learnt a lot of tips and techniques that she started using for her studies. She loves to doodle and sketch, and I am so happy she has this opportunity to harness her interest in support of her studies and academics." - Ms Wendy Ho
"I think it is a valuable skill to have, and why I sent both my kids to attend the session. As a teacher, I understand the importance is having the kids have visuals as part of their learning. That's why in Math, we ask them to draw out, so as to check their understanding as well as for them to engage the hands and the head while learning. It also engages the heart, when learning is fun, and therefore anchors the learning even more for the child." -- Mr Abdul Halim
"My nephew loves to draw, and enjoys learning kinesthetically. This is an experiment for him, to see if sketchnoting is something he can connect to, and use it to enhance his ability in studying and learning. He feedbacked that he enjoyed the session and had a lot of fun." -- Ms Alicia Loh
"Uncle G (Trainer Gerauld Wong) is so fun! My son enjoyed the way he delivered the session and learnt a lot in the process, of how to use icons and memory pegging, to help remember lessons and topics and key points." -- Ms Seri Tasripin
TRAINER
Gerauld Wong, Visual Facilitation Practitioner – Founder of Oopa! Consulting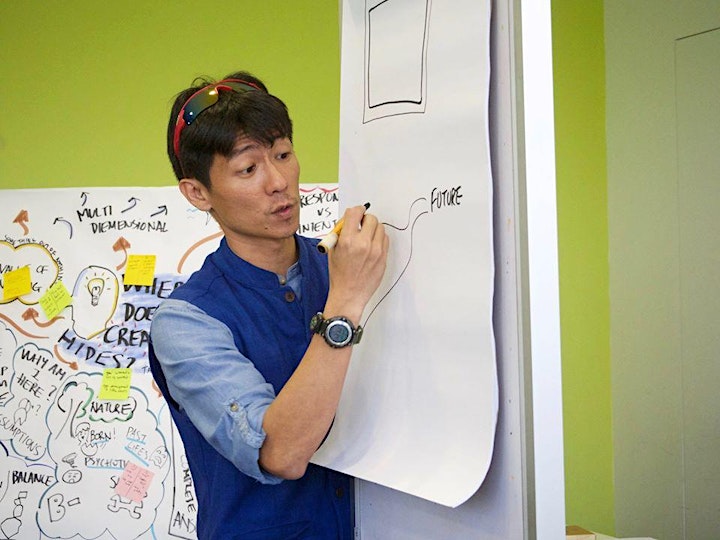 Gerauld is a Learning and Development Specialist who believes strongly in the statement, "When you grow, your team grows". He had been supporting people in personal growth and development, which then as a direct impact supported the growth of countless organizations and schools for the last 15 years.
Gerauld specialises in transfers of learning (concept to application) through the purposeful usage of experience. Using a range of methodologies such as Brain-based Learning, Problem-based Learning, Inquiry-based Learning, Experiential Learning, to name a few, and platforms such as Impact Teaching, Greenlight Classrooms, he is able to engage participants of his trainings in a purposefully fun and effective manner to bring about learning in an applicative environment.