Description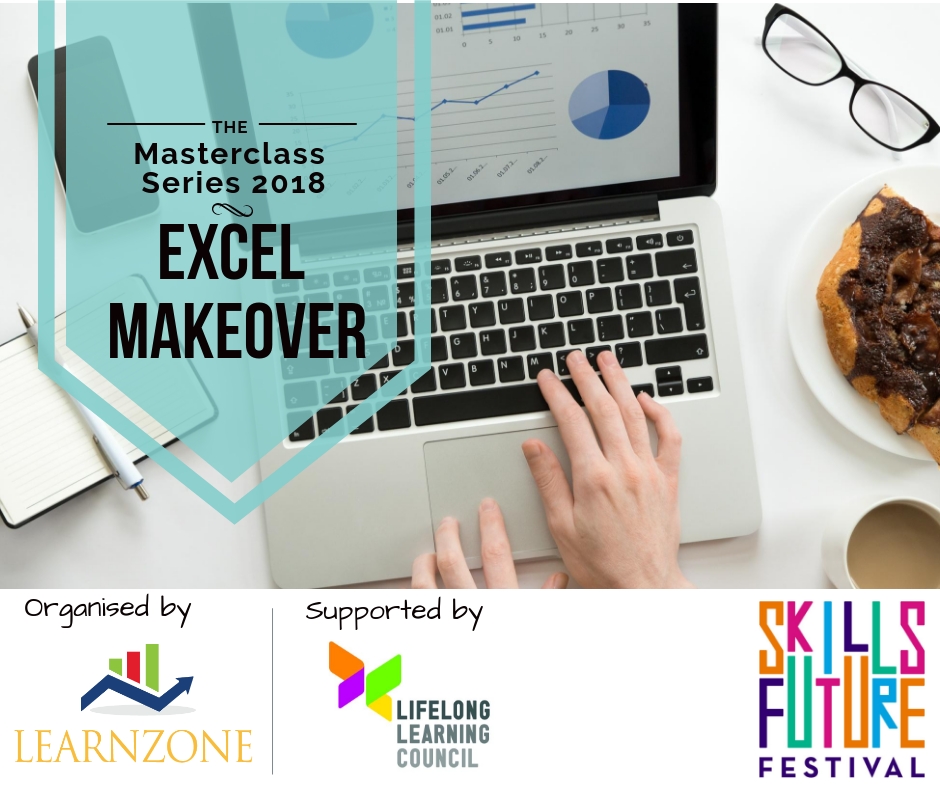 ---
Masterclass Series - 'Excel Makeover'
Data is the lifeline for businesses. Using charts cleverly to visualise data, and exploiting EXCEL's advanced features to draw insights will enable one to gain deep comprehension of diverse situations.
In the workshop, participants will have the opportunities to gain first hand knowledge on the advanced features of EXCEL and systematically apply them through a series of closely guided hands-on practice sessions. At the end of the 2 hours, they will walk away with an advanced understanding of the system and how to exploit EXCEL in his or her unique situations.
Target Participants:
Individuals who are already have the basic and using EXCEL, and would like to acquire broader and deeper understanding of its unique features. Participants attend 'EXCEL Makeover' will deepen his or her skill-sets in utilizing its advanced features hence exploiting its applicability.
What will you learn :
1) Apply functions in Microsoft EXCEL to create dynamic graph versus table
2) Apply and hard-prooft formulas to avoid duplicate ranks
3) Understand what conditional formatting in Microsoft Excel, how it works and application
4) Understand why pie or doughnut chart is not an effective way, apply an alternative chart.
*Please bring laptops for hands-on practice sessions*
**This is a hands-on Excel training where you will be working on live exercises.**
++Pre-Requisite : Basic knowledge of Microsoft Excel
Your laptop need to equip with Microsoft Excel 2013 and above.


*The Masterclass Series is specially brought to you by Learnzone as part of the Skills Future Festival 2018. The event is supported by the Lifelong Learning Council *
---